Belize Vacation Destinations
Having one foot in the Caribbean and one foot in Central America, Belize's lush jungle, vibrant culture, rich history, and pristine islands make it a destination like no other.
From the Belize Barrier Reef stretching 185 of its coastline, to over 70% of Belize being covered by forest, Belize's natural beauty is astonishing. With 8867 sq miles of territory, Belize has a lot to offer considering its size. Every area you visit in Belize is packed with grand adventures. Discover Belize with us!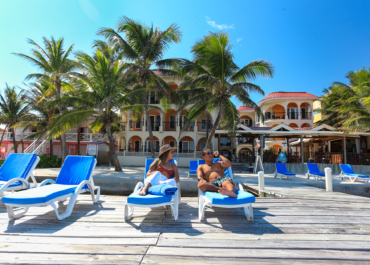 In recent times, travel has become more than just a means of exploration; it has become a way for us…
Here's what our guests are saying
"We stayed at the Sunbreeze Suites 2 weeks ago and LOVED it! The location is great, the rooms are perfect and our stay could not have been better! We were able to walk to all of the scuba dive shops, convenient to restaurants and all San Pedro had to offer! The staff at this resort were fantastic, too!"