Ambergris Caye places third for Travel + Leisure's "Top 5 Islands In Mexico, Central and South America" category in its World's Best Awards! Every year, Travel + Leisure asks readers to weigh in on travel experiences around the globe. World's Best Awards survey allows travellers to share their opinions on the top cities, islands, cruise ships, spas, airlines, and more. Readers rated islands according to their activities and sights, natural attractions and beaches, food, friendliness, and overall value.
This year the beautiful islands of Ambergris Caye and Caye Caulker in Belize ranked as top favourites. Caye Caulked placed 2nd with a score of 86.13 and Ambergris Caye 3rd with a score of 85.30.
The article highlights the island being loved for sandy shores, close promizmity to
The tropical havens, located on the second largest barrier reef in the world, are particularly beloved by the global diving community, but they offer a range of diversions. Of Caye Caulker, one reader said, "We could dive right off the beach — so neat. Food and drinks were great and the people were so friendly!" Another reader waxed poetic about things to do on Ambergris Caye, writing, "If diving isn't your thing, then the jungle tours and Mayan ruins are an excellent alternative."
Read full article HERE
Vacationing on Ambergris Caye with SunBreeze Suites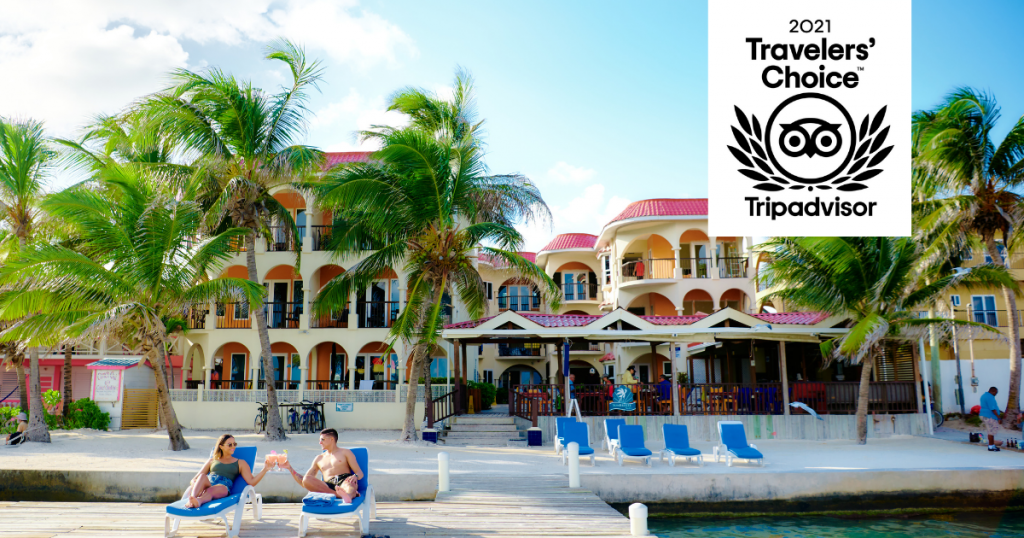 Beauty greets you at every turn at SunBreeze Suites – located on the beach front of Ambegris Caye the resort allows for breathtaking views of the Caribbean Sea. Overlooking the largest barrier reef in the Western Hemisphere, SunBreeze Suites offers 20 one-bedroom spacious suites, each offering a fully equipped kitchen, living and dining room, private bedroom, private bath, and private balconies with stunning views! Whether you are traveling alone, as a family, honeymooning, or coming on a dive vacation, SunBreeze Suites is the place to be. Staying on the island beachfront is a very relaxed place to be. When not taking in the view of the sea from your private balcony, make the Belize Barrier Reef your playground. There is amazing diving and snorkeling sites about half of a mile from the seashore.
For your scuba diving and snorkelling needs, we are affiliated with PADI Dive operator Ambergris Divers. Perhaps the most attractive feature of Belize is its diversity. Not only home to some of the most pristine protected reef systems, on the mainland of Belize you can find expansive lush jungle teeming with wildlife making it a virtual playground for those seeking adventure. SunBreeze Suites packages include grand adventures. Unleash your inner explorer when you choose to vacation under our Dive, Snorkel, Adventure and Romance Packages.