The Belize Barrier Reef is celebrating its 10,000th birthday. This historic occasion will be commemorated over a week-long of celebrations from June 3rd  to June 10th  2022.
Belize – A paradise below and above the surface.
Belize has a lot of amazing variety of biogeographic regions, including the longest barrier reef in the Western Hemisphere. The Belize Barrier Reef, stretches for 185 miles across the coast of Belize.  As part of the larger Mesoamerican Barrier Reef System, seven key marine protected areas have been identified as the Belize Barrier Reef Reserve System (BBRRS), which was inscribed as a UNESCO World Heritage Site in 1996. Forming part of the larger Belize Barrier Reef Reserve System, is the magnificent Great Blue Hole. An international icon and Belize's most famous dive site, the Blue Hole is undisputedly a must-see for divers planning a trip to Belize. The giant marine sinkhole lies near the center of Lighthouse Reef. It is the world's largest natural formation of its kind. Building on the this natural wonders greatness, Belize also has three of the Western Hemisphere's four total atolls.
To Love and Protect
Steps to protect and preserve this jewel against the elements have become fruitful. The Belize Barrier Reef was removed from United Nations endangered places list after almost a decade with key preservations efforts taking form. From the phasing out of single use plastic, banning offshore-drilling and other conservation initiatives – as a small country Belize has done outstandingly well to protect this jewel.
Make the Belize Barrier Reef your playground during your SunBreeze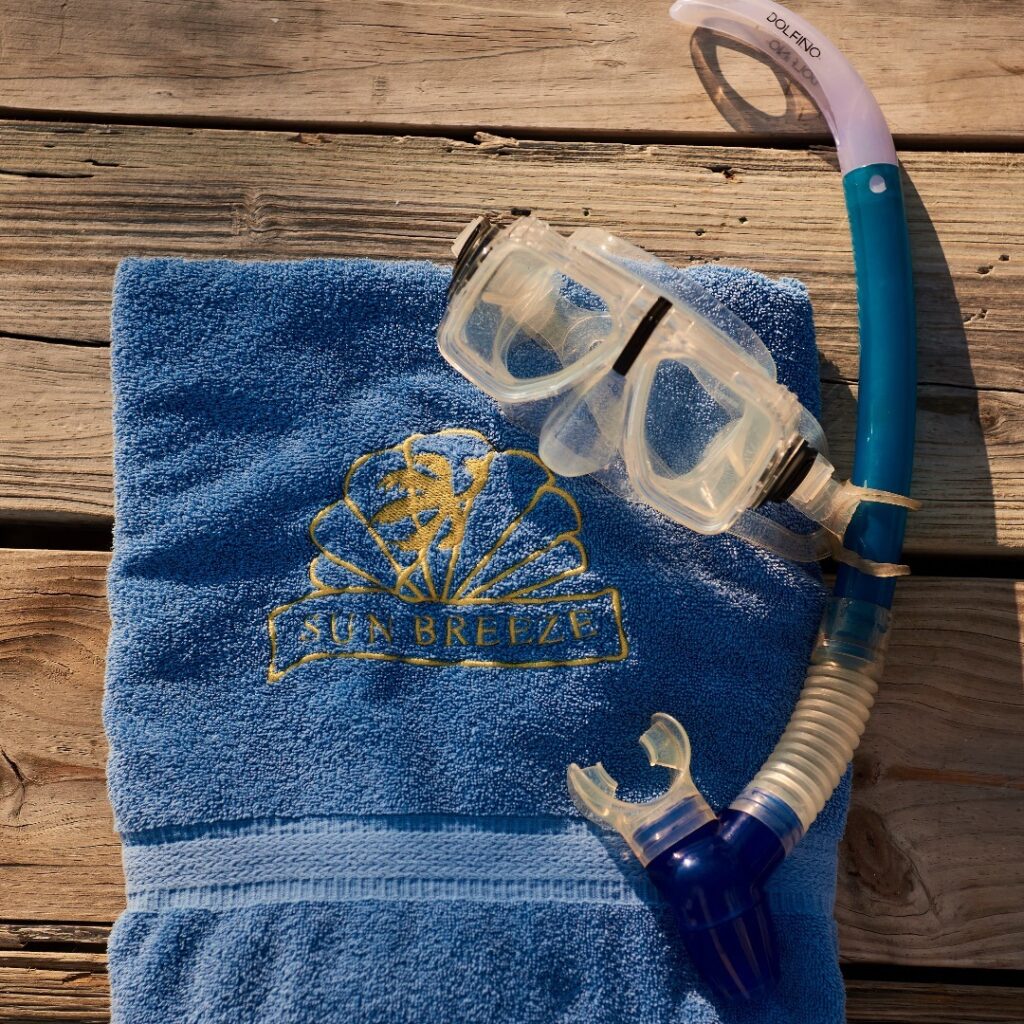 From Ambergris Caye the Belize Barrier Reef is less than a mile offshore. During your stay at SunBreeze enjoying the Belize Barrier Reef is a must do. Choose to dive, snorkel, fish in Belize's beautiful blue waters.
Join in the Celebrations