We are excited to share that travel to Belize continues to get easier. Belize has dropped all Covid-19 entry requirements. No mask , no test, no vaccination cards..it's time to visit Belize.
Effective July 14, that the Government of Belize has decided to remove all public health measures at the points of entry in Belize (land and sea). With the updated regulations coming into effect, the following changes have been implemented for persons travelling to Belize:
Belize Travel Insurance: Purchase of the insurance is now optional for entry but encouraged for protection against incurred medical and non-medical emergency expenses. For more information visit https://www.belizetravelinsurance.com/ and https://www.belizevisitorinsurance.com/
Vaccination and Testing: Proof of vaccination or a negative Covid-19 test is no longer required upon arrival and for entry into Belize at all official border points (land and sea).
Start Planning your Belize Vacation
Take advantage of our current Stay More and Save More offer.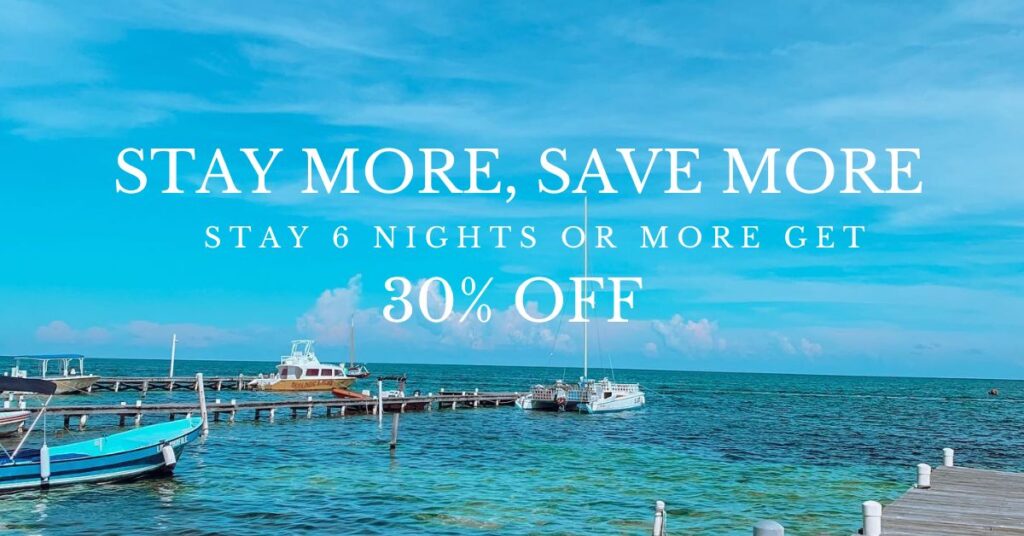 Book a stay at SunBreeze Suites for 6 nights or more and get up to 30% off.  Offer valid on new bookings for travel now until October 2022 when your book direct online HERE. 
Enjoy you Stay