Belize is an amazing country to visit throughout the year. It has crystal-clear blue waters for swimming and fishing, English as its official language, picturesque waterfalls and forests, vibrantly colored flora and fauna, and is in perfect proximity to the Caribbean. While most spots in Belize tend to have some amazing places to stay, Ambergris Caye is arguably the best staging ground for a Belize vacation. Ambergris Caye is the largest island in Belize and is sometimes referred to as "La Isla Bonita" in reference to Madonna's titular song from 1997; said song mentions San Pedro, which is the main town located on Ambergris Caye.
The most prominent thing that any explorer should want to investigate when coming to Ambergris Caye would be the Belize Barrier Reef. The Belize Barrier Reef is the second largest example of a barrier reef on the planet and is home to hundreds of species of marine life, including coral, sharks, manta rays, and a large variety of fish favored by the vibrant fishing culture of this country.
Ambergris Caye's other notable quality would be its beaches. While the island is loaded with them, remember that Ambergris Caye is relatively small; most people get around on feet or by golf cart.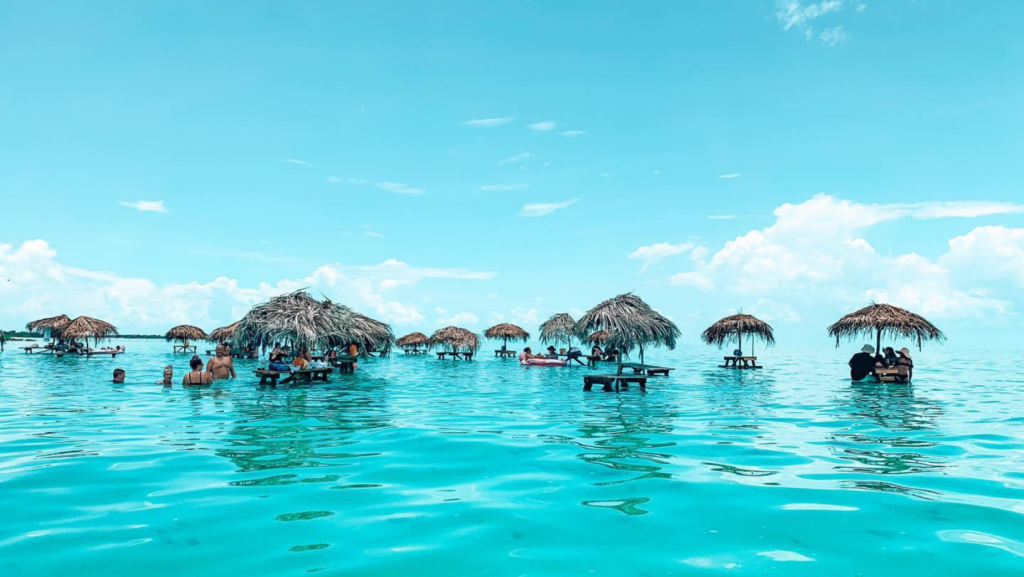 Secret Beach.

The "worst-kept secret in Belize" is an undeveloped little section of land with an amazing beach and great swimming water, and makes a fine getaway.

 

Boca del Rio.

The "Mouth of the River" has some wonderful sugar-white sands and has a real small town feel during the weekend as everyone just parks their golf carts wherever.

 

Tuto Belize.

This sweeping 1,000-foot-long stretch of beachfront can give a vague sensation of having paradise to just your group…and some 2,000 coconut trees.

 

The Sand Bar.

This venue requires chartering a boat but is a wonderful little island amid sandbars of pinkish-white sands.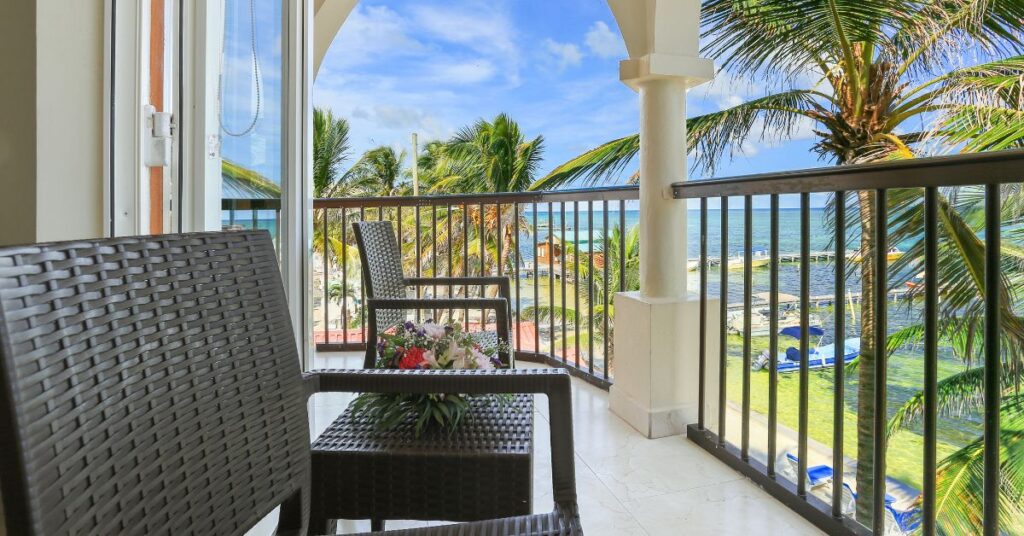 However you plan on experiencing Belize over a week, there are few better resorts than San Pedro's SunBreeze Suites. Why a week? Because SunBreeze Suites offers a 30% discount to guests who book a stay for that long. This venue offers 21 different suites, broken up into beachside, beach view, and pool view, to suit a variety of guests. It also offers five different experience packages for guests who book a stay with them. 
1. The Diving Package. Belize is teeming with aquatic adventure and this package throws in the relevant diving gear and experts while allowing you to go on multiple dives within the area and even do some night diving! 
2. The Adventure Package. If your interests go beyond just checking out Belize's gorgeous waters, this package lets you experience surf and turf, allowing you to go snorkeling about the Belize Barrier Reef, enjoy a bit of cave tubing, ziplining, and even explore the Maya site of Lamanai. 
3. The Best of Belize Package. This seven-night package allows you to get a taste of everything this country has to offer and will likely have you craving more. Explore Hidden Valley Inn within the Mountain Pine Forest Nature Preserve, check out the pools and waterfalls of the area and check out some sites connected to the ancient Maya. 
4. Honeymoon Package. What sort of resort does not offer a special for newlyweds? Spend time with your beloved by snorkeling in the Belize Barrier Reef. Enjoy a romantic private beach dinner under the stars and relax with a soothing spa experience. 
5. Snorkeling Package. This option includes snorkeling tours to either Caye Caulker or Mexico Rockers, depending on your preferences. 
While the resort offers these packages, guests are also free to book individual tours instead of going for a more encompassing but discounted experience package. Belize is an amazing place and San Pedro is one of the best spots within that country for travelers and adventurers. 
A 30% Deal On Weeklong Bookings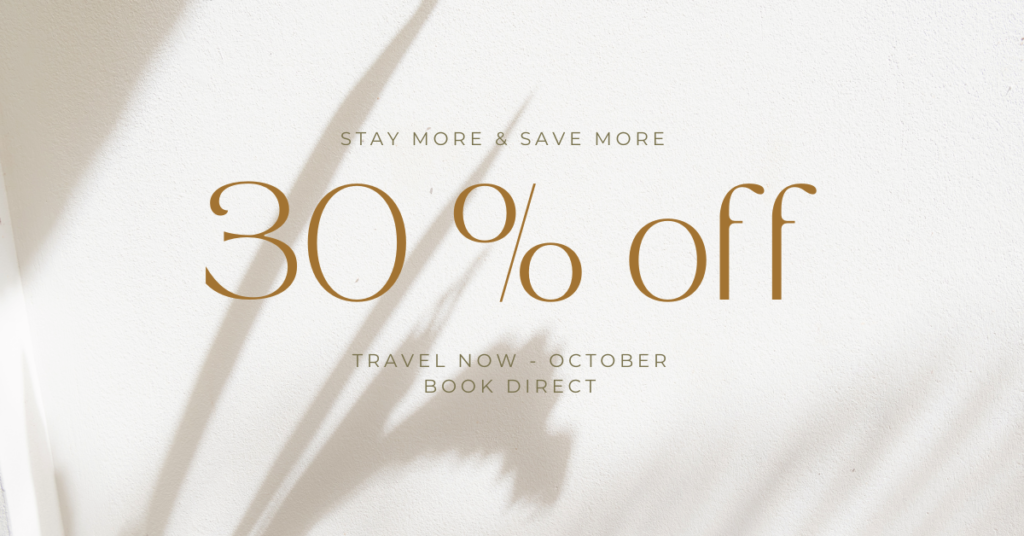 SunBreeze Suites is located within San Pedro and offers most visitors everything that they could ever want to experience in just one week within the country. If you have been bitten with the desire to see this amazing land, just remember to take advantage of the 30% discount on weeklong bookings. Stay more, save more.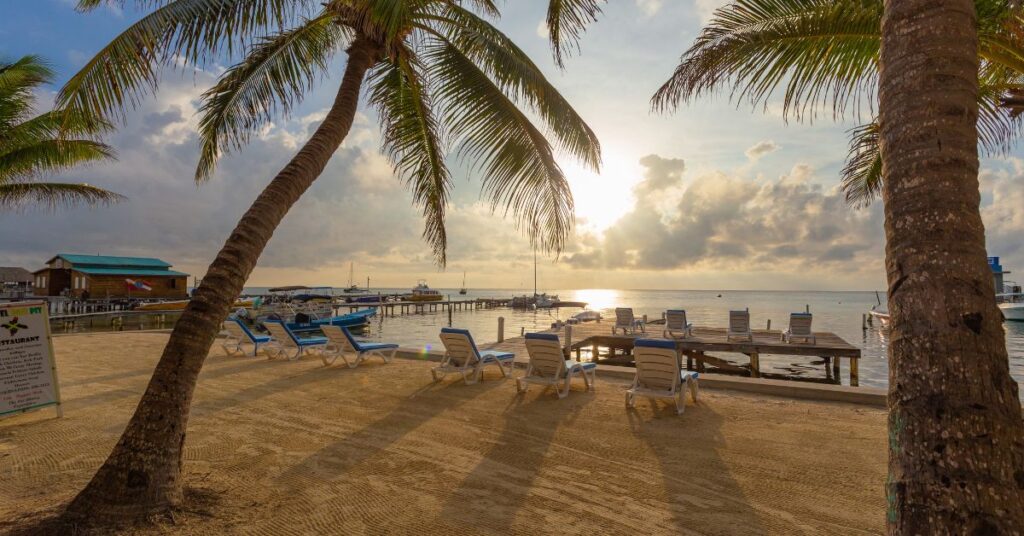 Original article from Caribbean Lifestyle