There are more than 200 islands across Belize, and yet Ambergris Caye is the brightest and most popular island when it comes to tourism. Eager to find out why?  We have a list of 5 reasons on what makes this island so special and why you should stay on Ambergris Caye for your next Belize vacation.
Ambergris Caye, stretching 25 miles and a little over one-mile-wide, is roughly 35 miles northeast of Belize City. The town of Ambergris Caye is known as San Pedro. San Pedro Town was a fishing village before it became the tourism destination that it is today.  It is now the largest and most developed island in Belize
#1 BeachFront Accommodations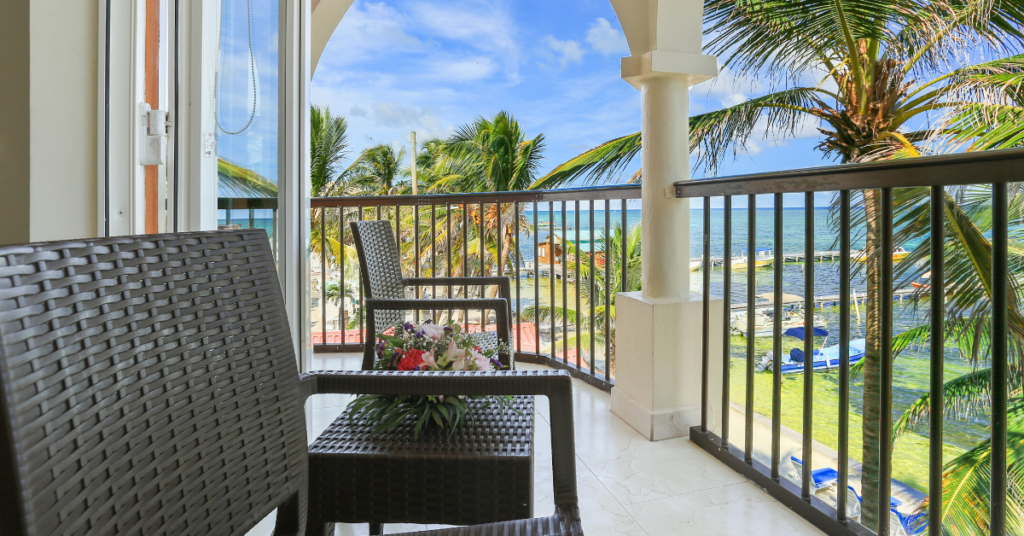 Being the most developed island in Belize, the island has many resortsand villa rentals for you to  choose from. The best part about vacationing on an island is being able to stay at a beachfront resort. At SunBreeze, each suite's private balcony offers sweeping views of the crystalline Caribbean Sea with a laid-back ambiance to match. Morning are peaceful as your rise to the sound of the reef.
#2 The Adventure Never Stops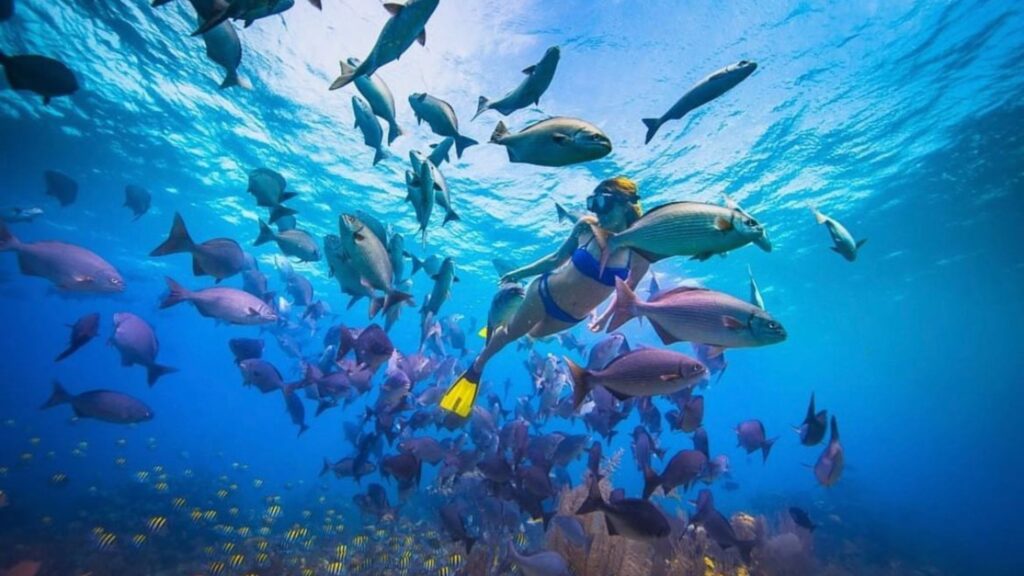 Luring in visitors due to its close proximity to the reef, its natural beauty and easy access to outdoor marine activities, Ambergris Caye is a popular favorite amongst travelers.  From the island there is some of the best diving and snorkeling in the world with the largest barrier reef in the Western Hemisphere about half a mile from the shore. Apart from exceptional diving and snorkeling, the island also offers incredible fishing.
#3 The Beaches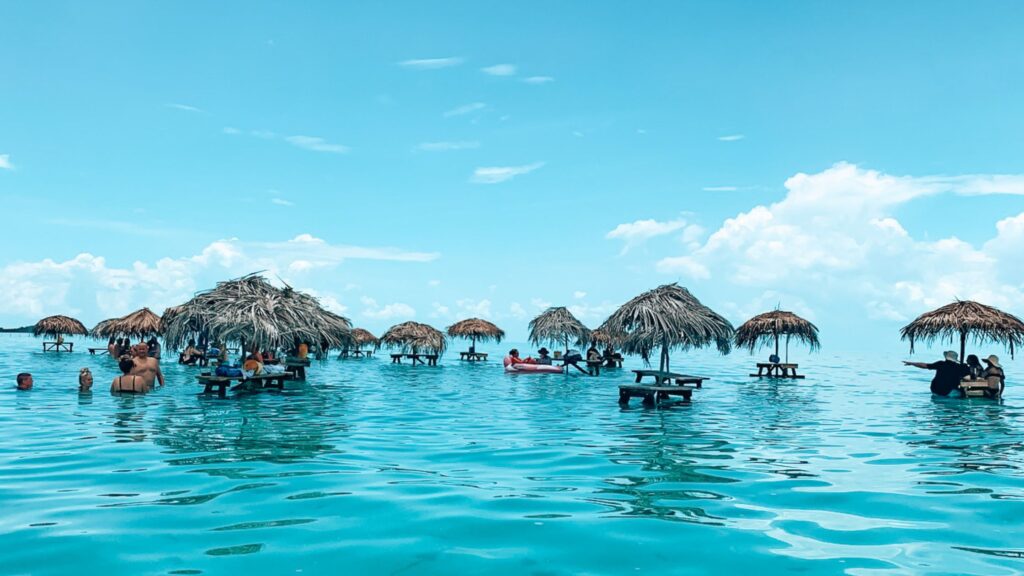 With a long coastline on the Caribbean Sea, Belize is well known for its stunning beaches. On Ambergris Caye with the Belize Barrier Reef so close to shore you will find many resort have seawalls. Looking for a walk-in beach experience you can head head to Secret Beach, about 4 miles north of town.  Being on the leeward side of the island means you get no Sargasso seagrass that seasonally washes ashore elsewhere on the island.  Spend your day soaking in the warm Caribbean waters with a cocktail in hand.
 #4 Amazing Food & Culture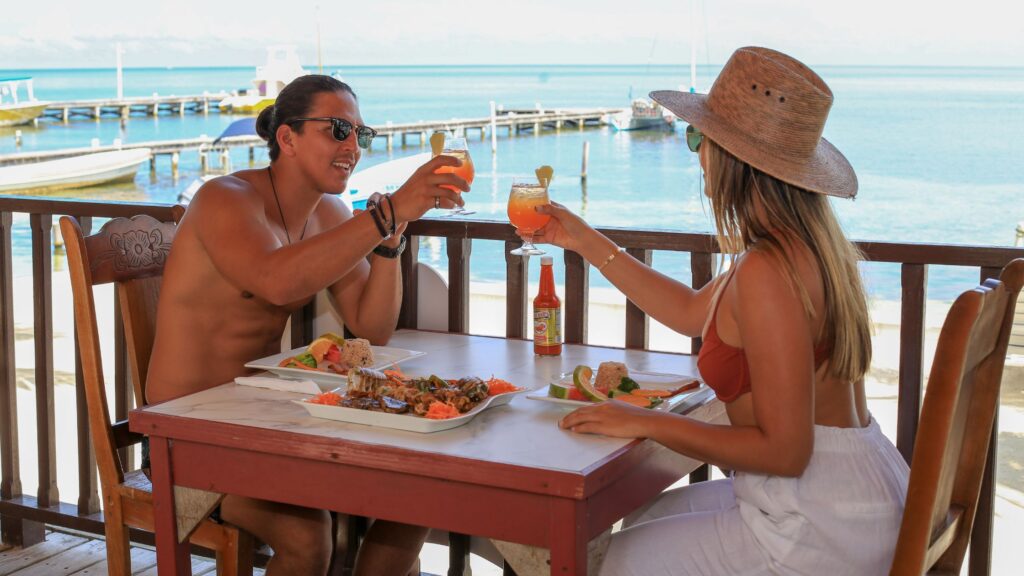 Your on an island so without a doubt you have easy access to incredible seafood! Whether you want to experience fine dining or just want to settle on some street food from central park, you can enjoy Belize's traditional meals any way that you like.  Your stay at SunBreeze Suites allows for your to walk to town to explore shops, restaurants, galleries, or not feeling like dining out stick to the SunBreeze's open-air beachfront Jambel's Jerk Pit for poolside Caribbean dining. In addition to there being pleny amazing eateries,the island hosts one of the most vibrant food festivals, Lobster fest.  There are many celebrations and food festivals in Belize throughout the year, many of which you can enjoy as a tourist. Mark your calendars for Lobster Fest 2023.
#5 Within Easy Reach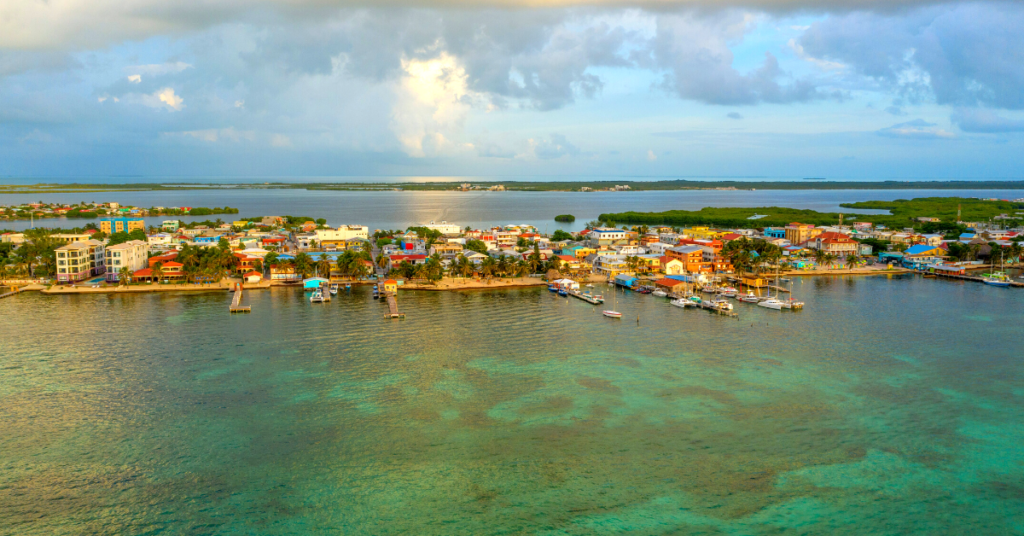 After travelling on a international flight, the last thing you want is a long journey to your hotel. From The Belize International Airport – Phillip Goldson International Airport (BZE), guests can take a 17 minute domestic flight  to the San Pedro Johnny Grief Municipal Airport (SPR). Short flight is an experience in itself as you fly across to irridescent blues of the Belize Barrier Reef.
Book your Stay HERE