Latest updates as of March 08, 2022: In preparation for your visit to SunBreeze Suites, here are 3 easy steps to follow for your arrival into Belize!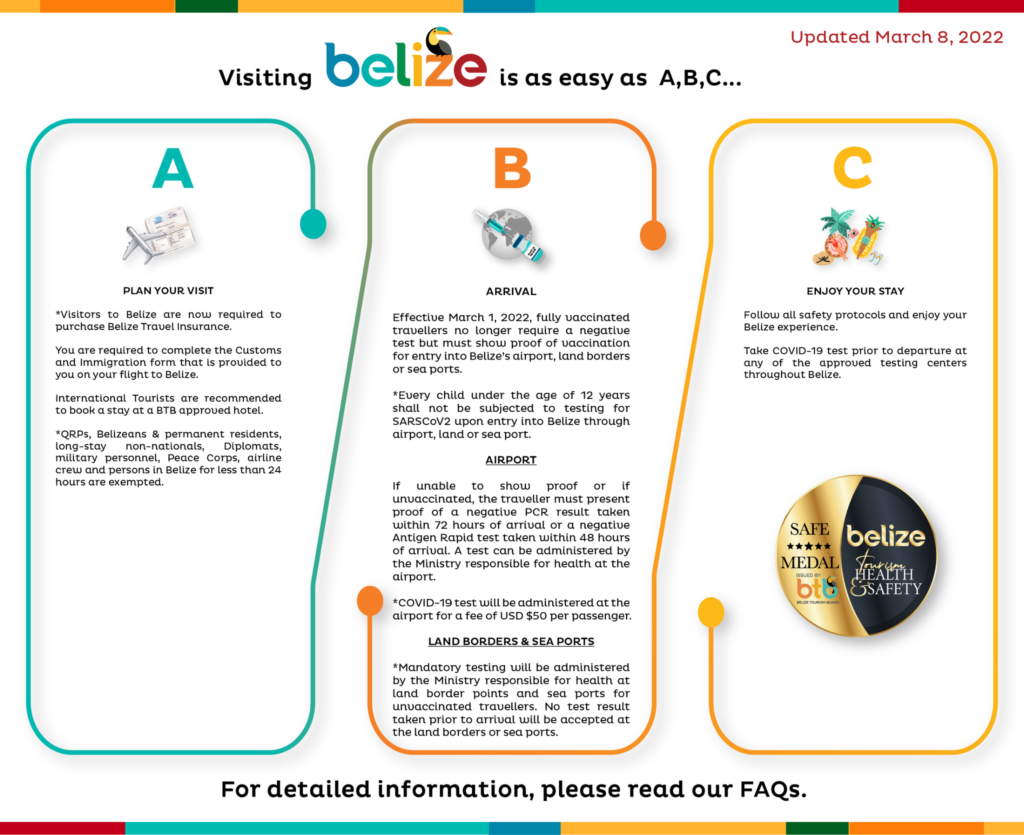 Step 1: Book at a Gold Standard Hotel : SunBreeze Suites is an approved Gold Standard Hotel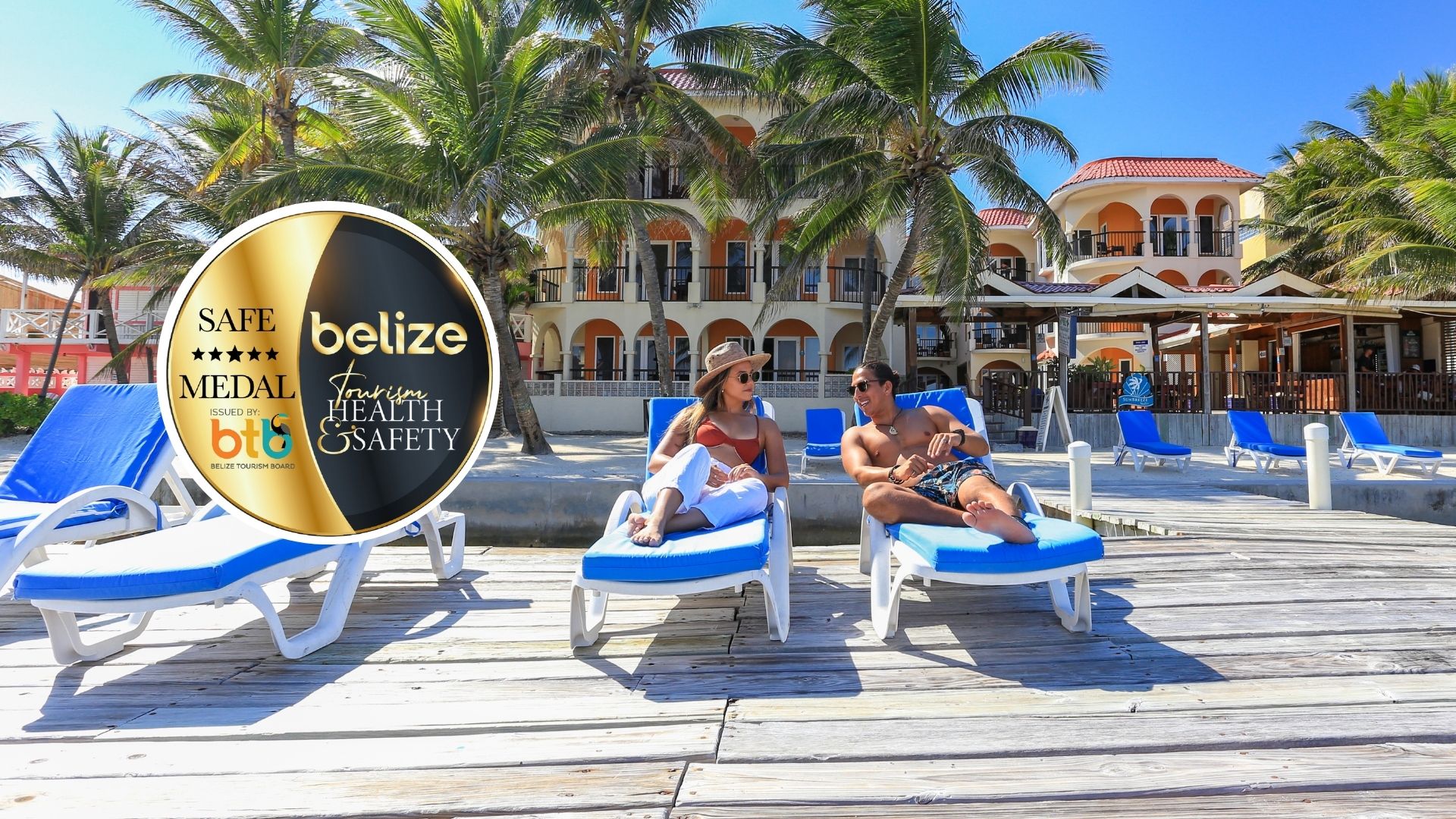 International Tourists* must book a stay at a Gold Standard hotel and present confirmation at immigration. *does not include QRPs, Belizeans & permanent residents, foreign homeowners, long-stay non-nationals, VFRs (visiting friends and relatives).
Step 2: Purchase Travel Insurance
Persons entering Belize are now required to purchase a local Belize Travel Insurance. The travel health insurance required from all visitors upon entry to  Belize with effect from Feb. 15, 2022,  is now available for purchase online at https://www.belizetravelinsurance.com. The Belize Travel Insurance is mandatory. It will help protect travelers against incurred medical and non-medical expenses, if they test positive for COVID-19 during their stay in Belize.
The Insurance  Plan, available for $18.00 US,  provides coverage for up to $50,000 USD in medical expenses related to treatment of COVID-19 for a period of 21 days including lodging expenses due to quarantine up to $2,000 USD (max $300/day USD). Travelers will also be covered for emergency assistance services such as air evacuation and emergency expenses related to pre-existing conditions. Furthermore, it will also cover trip cancellations and expenses incurred by COVID-19 positive travelers for extended stays.
Upon Arrival
Fully vaccinated travellers no longer require a negative test but must show proof of vaccination upon entry. If unable to show proof of if unvaccinated, you must present proof of a negative PCR result taken within 72 hours of arrival or a negative antigen rapid test taken within 48 hours of arrival.  For children: under the age of 12 years shall not be subjected to test for covid-19 upon entry into Belize.
Enjoy you Stay