The island of Ambergris Caye is arguably the most popular tourist destination in Belize — and there are definitely plenty of reasons for that. Its 25-mile length makes it the largest of the over 400 islands off the coast of Belize, but it also has the advantage of sitting merely a half-mile from the Belize Barrier Reef. And while Belize already has the advantage of being very accessible to tourists from the United States, reaching Ambergris Caye is as simple as hopping on a ferry out of the coastal airport hub of Belize City. The bigger trick is finding out where to stay in Ambergris Caye so you can have a hub to explore, and we say Sunbreeze is a great option in town.
Its popularity means that there's no lack of resorts and hotels on the island, but quality can vary as wildly as the price. If you really want to enjoy everything that Ambergris Caye has to offer, SunBreeze Suites perfectly threads the needle. Whether you're planning your honeymoon, a yoga retreat, or an extended family vacation, let's talk about how SunBreeze Suites mirrors your needs.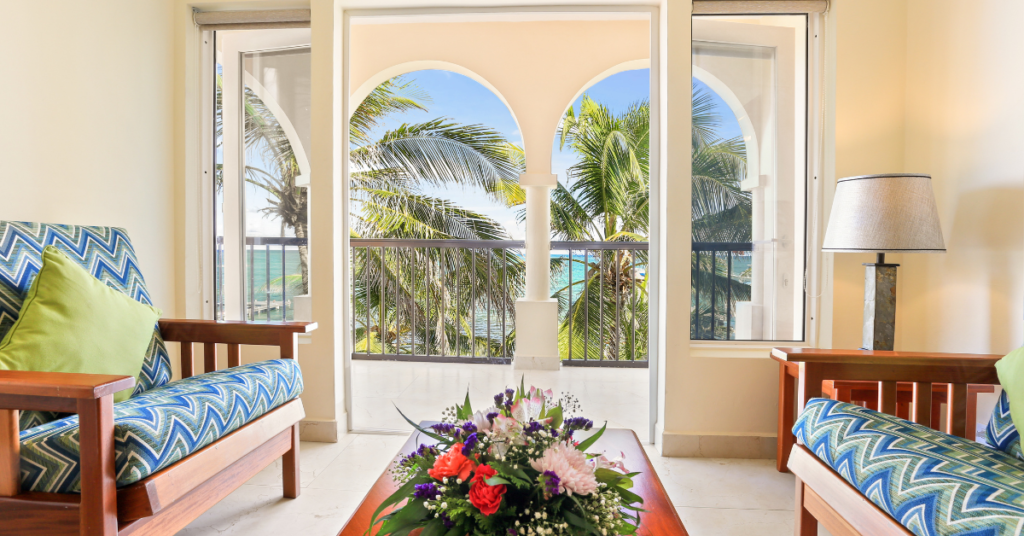 Each of the 8 oceanfront suites on SunBreeze property is unique, but all of them have distinctly beautiful views of the beach and interior design that draws on local artists and tradespeople to create a truly welcoming environment. That's in addition to the private kitchens and balconies that each of Sunbreeze Suites is equipped with.
That's not even taking into consideration the ocean-view suites and the special apartment facing the resort's pool. No matter what your budget or situation, there's a suite for you at SunBreeze — and you can count on the same welcoming experience. For those worried about overspending, Sunbreeze even has all-inclusive packages to choose from if you want to explore Belize on your own time.
The Location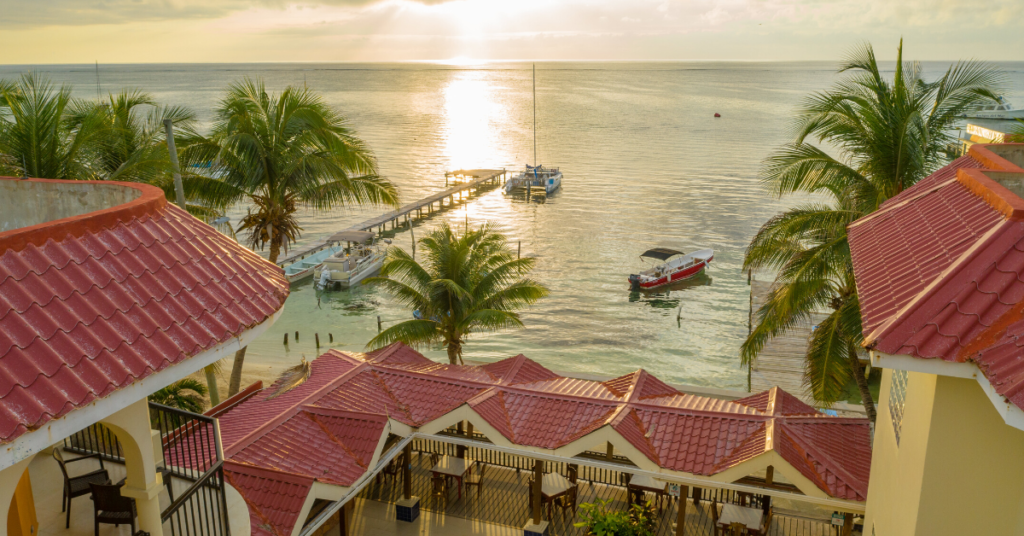 Ambergris Caye is sometimes credited as the "Isla Bonita" referenced in Madonna's famous song — and that's hardly shocking given how easy it is to fall in love with this island. Spanning 25 miles from end to end and extending roughly a mile at its widest point, Ambergris Caye is large enough to support a thriving tourism industry while still hiding away some beautiful and secluded beach views. SunBreeze Suites perfectly straddles the best of both worlds — providing exclusive and private beachside right out your door while also sitting within the town limits of the bustling tourist mecca of San Pedro Town.
Everything you could want to relax is right on the property, but guests are also within walking distance from retail and dining options as well as attractions and events. In fact, the major ferries dock mere feet from the property. 
San Pedro is in many ways the beating heart of Belize's thriving adventure industry — at least as far as adventures on the open waters are concerned — and SunBreeze lets you jump right into the action. Fishing, diving, and snorkeling are some of the most popular activities on the island — but there can be a big difference between a good excursion and a sub-par one.
Whether you're looking to reel in the best seasonal seafood, truly experience the variety of marine life with a tour of dive sites, or find a secluded little beach for snorkeling, SunBreeze is ready to coordinate the most perfectly curated experience to explore Belize. And if you're looking to venture onto land, SunBreeze can set you up with an itinerary that has you wandering through ancient ruins, plunging into dark caves, and zip lining over the jungle canopies.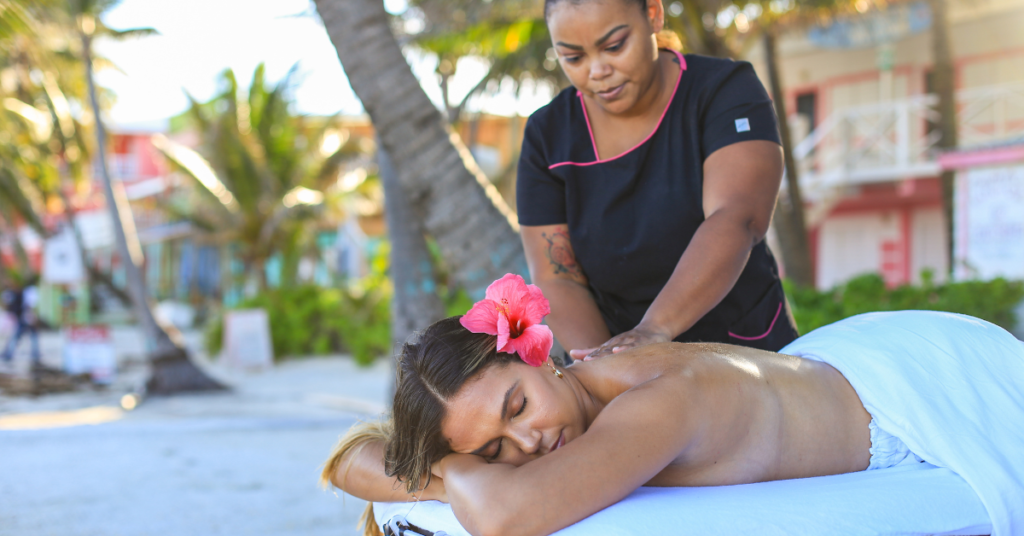 There are plenty of adventures to be had on and around Ambergris Caye, but there are also plenty of persuasive reasons to never leave the property. And you fortunately never have to. The daily housekeeping is meticulous, and the concierge can even arrange for your transport in and out of the resort. That means that you can spend all day lounging on the open beach or perched in the pool with a cocktail. You don't even need to leave the property to get a good massage. Full spa services are available at the on-site Thephany Massage Studio. In addition to traditional massage services, they offer a range of specialized treatments.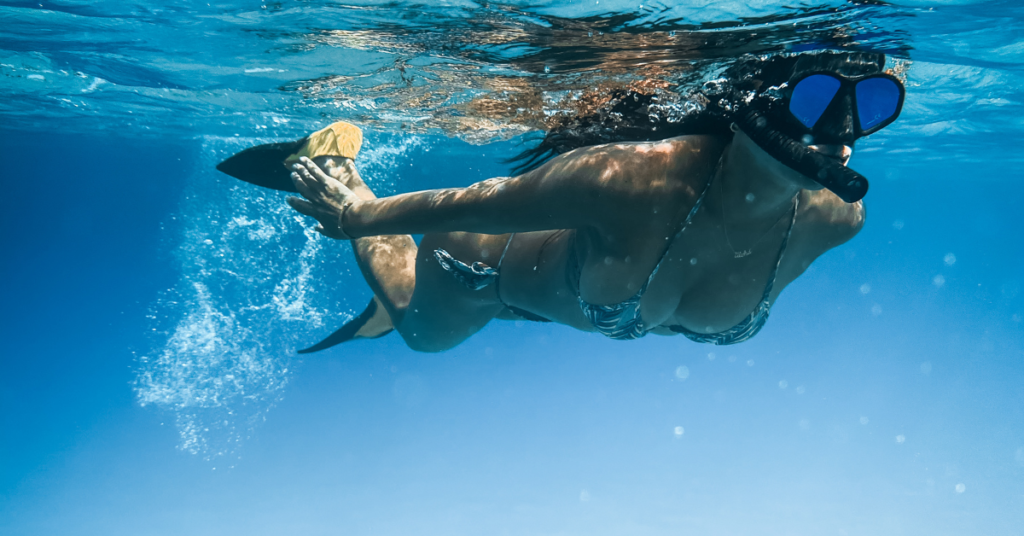 If you really want to make the most of your 2023 Belize vacation, SunBreeze Suites even offers a convenient array of packages to choose from. Diving and snorkeling packages are the most cost-effective and enjoyable way to explore the Belize Barrier Reef and the other marine marvels sitting off the country's coast. Or you can crank up the romance with a honeymoon package or experience the full scope of Belize's natural splendor with an adventure package. There's even a work and play package if you have the flexibility of a remote job and are looking to make your stay in Belize more long-term.
No matter why you're coming to Belize, there's no better place to lay your head than SunBreeze Suites. Their combination of luxury, convenience, and customer care makes them the premier resort in San Pedro — and the community seems to agree. As a four-year recipient of TripAdvisor's Traveler's Choice Award, SunBreeze Suites is a recognized favorite among travelers looking to explore Belize. Book your trip today and see why.
Original Article by Larry Waight - Caribbean Lifestyle Belize