Belize, a destination of wonder, adventure, rich culture and natural beauty. Part Central America, part Caribbean, Belize is a small country packed with grand adventure. Its lush tropical jungle, vibrant reefs, beautiful cayes, friendly English-speaking people, abundant wildlife and ancient Maya sites set it apart from any other destination in the region.  Belize is divided into six districts, all areas offering something unique. Here are some ideas on places to be stay based on your travel interests.
For sun seekers and water lovers  – Stay on Ambergris Caye
Ambergris Caye is the largest island of Belize, luring in visitors due to its close proximity to the reef and laid back island experience. The island stretches 25 miles and a little over one-mile-wide, and is roughly 35 miles northeast of Belize City ( a short 15 mintue flight from the Belize International airprot) . The town of Ambergris Caye is known as San Pedro. San Pedro Town was a fishing village before it became the tourism destination that it is today. It is the most developed island in Belize attracting visitors who are looking for a relaxing beachfront stay with easy access to incredible marine adventures. From San Pedro there is some of the best diving and snorkeling in the world with the largest barrier reef in the Western Hemisphere about half a mile from the seashore.
For nature lovers and adventurers – Stay in Cayo 
Cayo district, located in the West of Belize is where you go to experience Belize's lush jungle. It's the perfect base for those looking to explore Belize's lush jungle, exotic wildlife, ancient Maya sites, waterfalls and mysterious caves. Approximately 60% of Belize's land is rich jungle with over 28% protected as nature reserves. Massive ceiba trees, cohune palms and mahogany trees stand guard in the remote jungle where jaguars roam freely and toucans and macaws fly above. Home to over 600 species of birds Belize is a perfect birding destination. Spend the day birdwatching, hiking dirt trails to waterfalls or wondering through Belize's wildlands by horseback, that lead you to the lost cities of the ancient Maya.
Looking to experience the best of both worlds when in Belize our Best of Belize 7-night package is the ideal combination for you to experience the reef and rainforest.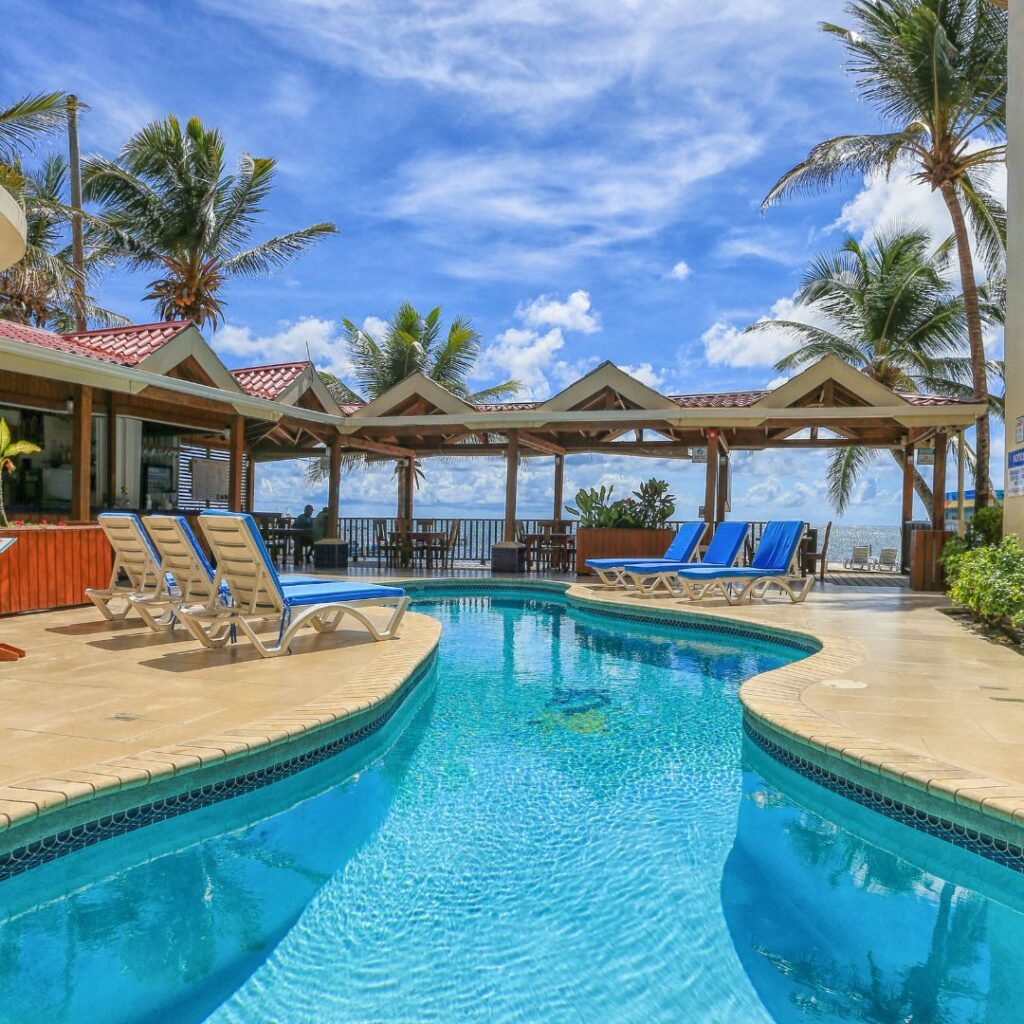 SunBreeze Suites is an intimate beachfront resort with 21 seafront suites that sits on the beach facing the Caribbean Sea. . Stay in a spacious one bedroom seafront suites with a private balcony offering stunning views of the crystal clear blue sea. This boutique resort is not only located on the beachside, but is also ideally located at the south edge of the picturesque San Pedro Town. This offers our guests convenience and eases to embrace a true Belizean experience.
3 Night Stay at Hidden Valley Inn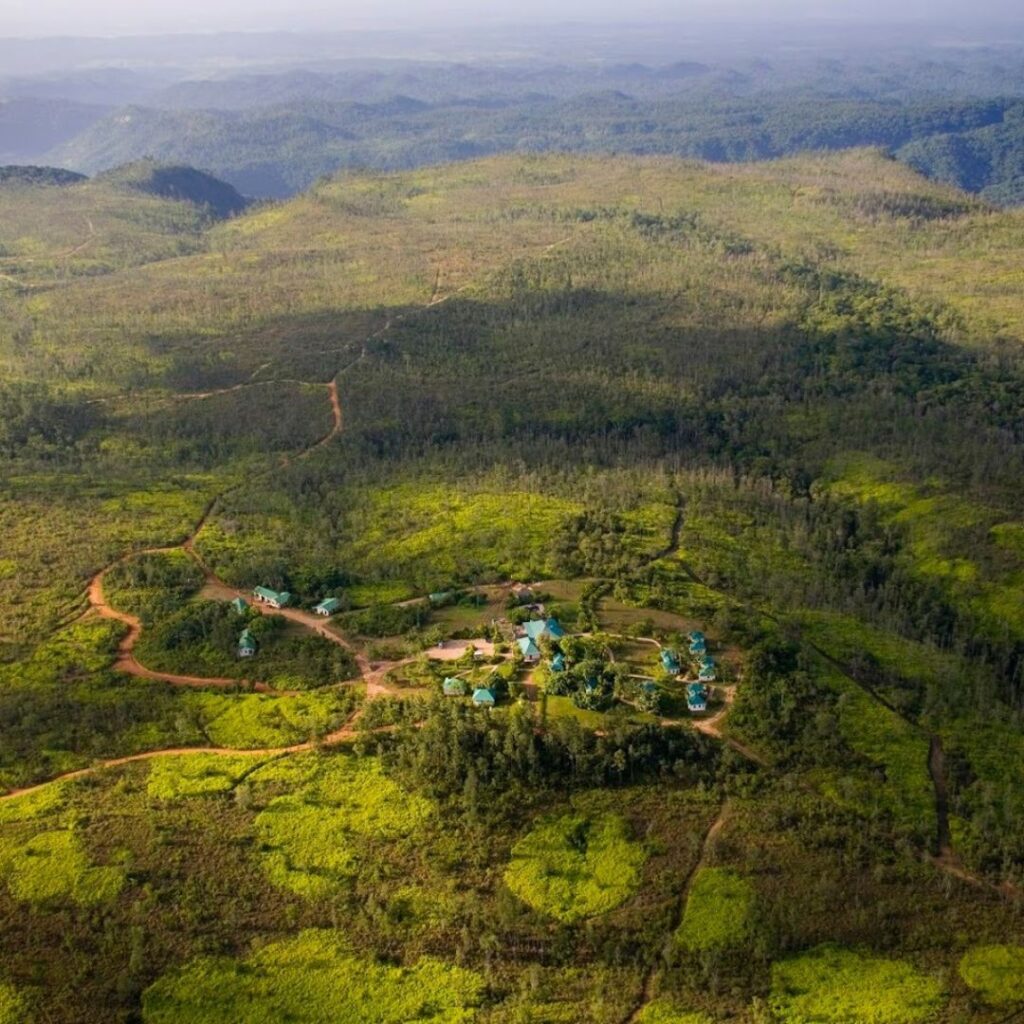 Hidden Valley Inn, is a boutique hotel with only 12 rooms, located on a 7200 acres private reserve in the Mountain Pine Ridge, Cayo District in Belize. This intimate eco resort offers quality accommodation, fine gourmet food and attentive service in a natural environment. The flora, wildlife and bird watching here are truly unique in the region. Guests staying can enjoy exclusive access to over 90 miles of hiking and mountain biking trails as well as many secluded Crystal Pools and Waterfalls set in a tropical jungle.
Package included: in country transport included in packages with meal plan in the jungle and breakfast only on the island with they're being plenty places to dine. Adventures include snorkeling the Belize Barrier Reef, a catamaran sail day out, a caving tour and Maya site visit. 7 Night package USD $5450 ( per couple ) BOOK