Belize's Entry Requirements Updated ( May 11 )
Belize is open and entry requirements have just got easier. On Tuesday, May 11, 2021 -The Belize Tourism Board (BTB) advises that the Government of Belize has taken a decision that travellers entering the country are no longer required to download and complete the Belize Travel Health App prior to arrival in Belize. 
Belize still requires that travellers provide either proof of full COVID-19 immunization received at least 2 weeks prior to arrival, or a negative COVID-19 PCR TEST taken within 96 hours of travel, or a negative rapid test (Rapid Antigen, Sofia, SD Biosensor, and ABBOTT) taken within 48 hours of travel. In addition, international tourists must book at a Gold Standard hotel and present confirmation at immigration.
SunBreeze Suites – A Gold Standard Approved Hotel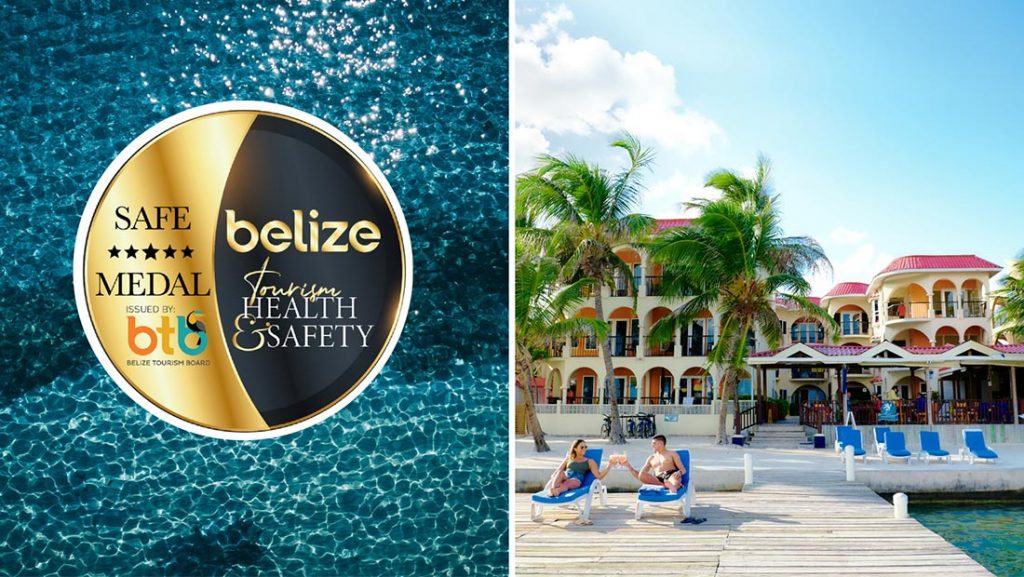 We welcome you with our warm Belizean Hospitality. As we continue to ensure the health, safety and well being of our guests and employees. During these past few months as we prepare to meet and exceed the requirements of the standard set out by the Belize Tourism Board hotel and tour operators Tourism Gold Standard Certificate. At SunBreeze Suites we have carried out extensive training to enhance the cleaning and sanitation throughout the property including our partners at the Tephany Massage Studio, and Jambel's Restaurant.  We are proud to be recognized as an approved Gold Standard Hotel. Health, safety and wellbeing have always been a top priority.  
WHAT IS EXPECTED  
THE RESORT 
All public areas have procedures implemented to have high touch areas and spaces sanitized and disinfected regularly. 
Our guest rooms have trained employees to pay attention to high touch areas and items such a TV remotes, A/C remotes, telephones etc. Your room will have been fully cleaned, disinfected and sanitized before your arrival. A Gold Standard Card will be hanging on your door supporting that all GST cleaning standards are met. 
Employees have been provided with the personal protective equipment such as face mask, face shield, rubber gloves and all other PPE's needed to be safe and to make sure you too are safe. All guests will be required to wear face mask while in public spaces. 
Sanitizing stations has been established in strategic areas available for all employees and guests. 
We have minimized the need for physical contact at check in such as requesting guest to pre-register by providing us the information required and by being able to make online payments at checkout.   
There is a program manager onsite to ensure in implementation of all the health and safety plans for the resort.  
We look forward to welcoming you to the island and we hope you have a safe and enjoyable stay
For up to date information on the destination's travel protocols and frequently asked questions, please visit: https://www.travelbelize.org/health-safety.