Raise your hand if you've managed to complete all the responsibilities that flooded your schedule in 2023! You deserve to pat yourself on the back as the year comes to an end. If you can name a way to start off 2024 in style, it likely has something to do with a winter escape to the Caribbean. But you're worrying that despite having a banner year, your budget may not agree, relax. One Belize resort has come up with a year-end getaway at a price you're going to love!
SunBreeze Suites, located in San Pedro on Belize's trendy Ambergris Caye, has not only put together a package you'll want to know more about, but it gives you the opportunity to come down between either December 20 to December 29, 2023 or January 02- January 18, 2024. If you crave privacy and tranquility, this is paradise. With only 21 oceanfront suites, this is the perfect place for your getaway if you hate crowds!
The Package That Delivers a Carefree Respite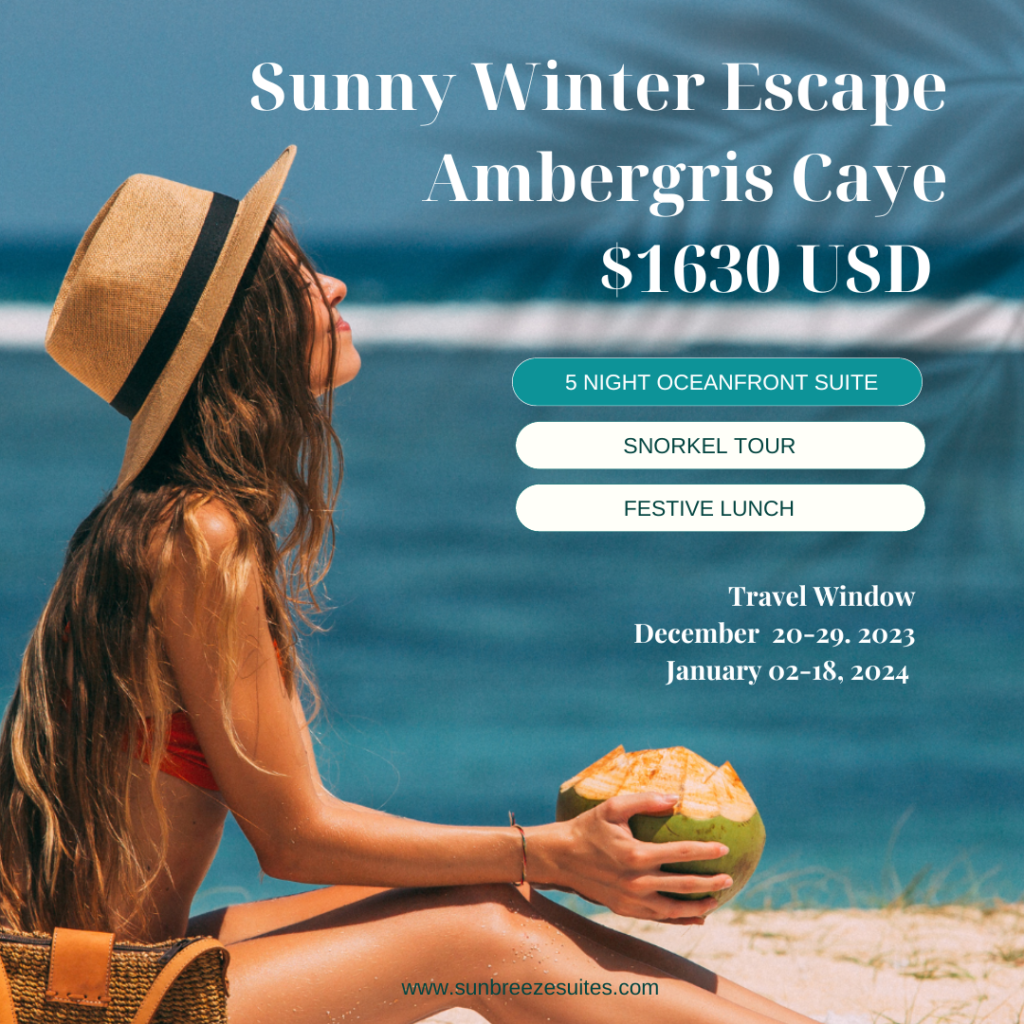 One of the secrets to having a relaxing vacation is to find a haven that won't require you to lift a finger, and SunBreeze Suite's friendly staff is trained to make sure this doesn't happen. Their immersive 5-day package includes an oceanfront suite, a snorkel tour that takes you to two of Belize's hottest dive destinations—The Hol Chan Marine Reserve & Shark Ray Alley—a festive seaside lunch and includes all taxes and service charges. Enjoy it all for just $1630 USD per couple.
With your extra savings, select from SunBreeze's "adventure menu" which includes myriad activities and gives travelers a taste of Belize's wonders. That includes Maya Ruins, River Tours, underground caves, Belize Zoo, the Baboon Sanctuary, and the ultimate thrill: zip-lining over the jungle canopy.
Come for the Ambiance and the Fun
San Pedro has become a hub for serious winter vacationers, celebs, and families because it has so much to offer. The beaches are extraordinary. And, the culture is a delicious blend of Caribbean, Latin American, Maya, and other traditions.
Eclectic food options in San Pedro have created a gourmand's haven, and the Belize Barrier Reef, the second longest on the planet, has no equal. And whether your idea of bliss is seeing as much wildlife as your stay allows or you intend to stay wet while exploring a long list of marine sporting adventures for the duration of your stay, you'll never find a location better suited to celebrate the end of 2023 or welcome 2024.
The SunBreeze Suites Promise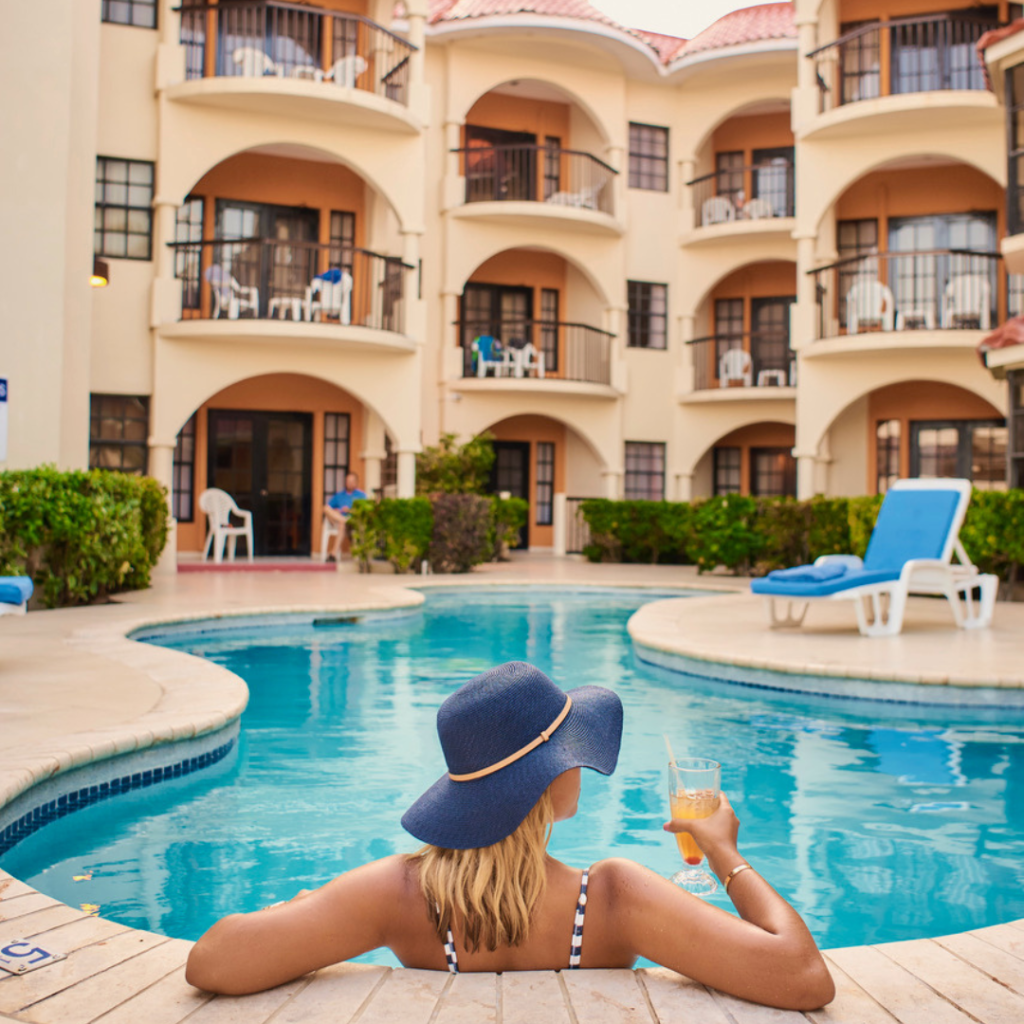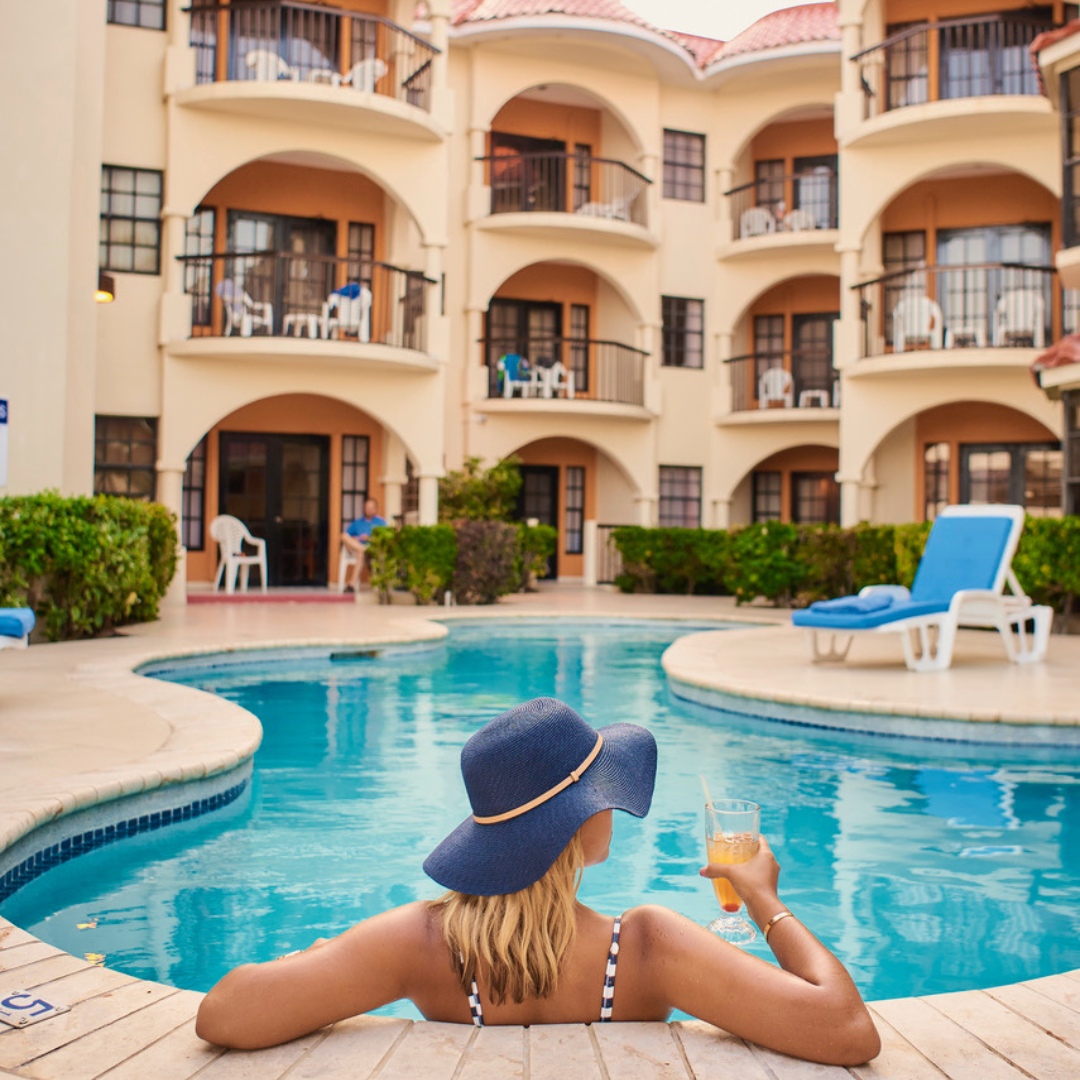 Intrigued by thoughts of the savings, exploration, and promise of paradise that await at SunBreeze?  Book your perfect 5-day getaway now.  After all, you don't want to welcome 2024 saying, "I waited too long and now my preferred dates are filled!"
It's okay to plaster a big grin on your face between getting your confirmation and catching your flight to Belize. And you don't owe anyone an explanation for those obvious feelings of anticipation, and elation!
Original Article by Caribbean Lifestyle