The answer is absolutely YES!
Belize is a destination of wonder, adventure, rich culture and natural beauty. Part Central America, part Caribbean, Belize is a small country packed with grand adventure. Its lush tropical jungle, vibrant reefs, beautiful cayes, friendly English-speaking people, abundant wildlife and ancient Maya sites set it apart from any other destination in the region.
Many agree with our answer. 
Lonely Planet highlights Belize for Best in Travel 2022 list for 2022 and Nat Geo also lists Belize in "25 Amazing Journeys for 2022".
Belize as a small destination with plenty to offer. It allows you, the traveller, to experience a wide range of breath-taking experience.
Stunning Islands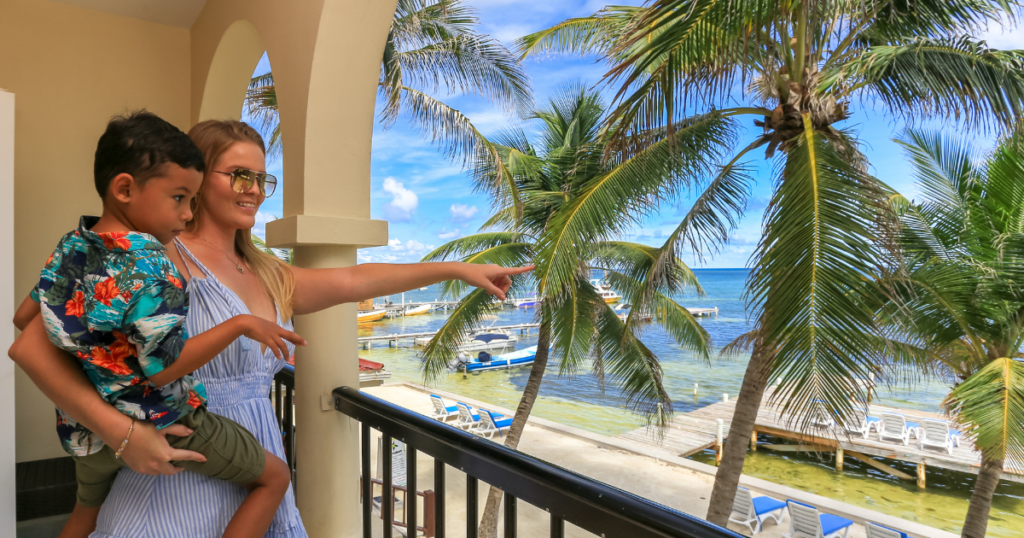 Sunshine, beautiful cayes, immaculate turquoise waters….Belize is a tropical paradise. Over 100 atolls and cayes dot Belize's coastline. From sandy flats, to urbanized islands, every caye offers a unique experience. Ambergris Caye a popular favourite being the most developed island in Belize.  Beach front resorts like us offer  oceanfront accommodations with  sweeping views of the crystalline Caribbean Sea with a laid-back ambiance to match. All you can ever want in your tropical escape.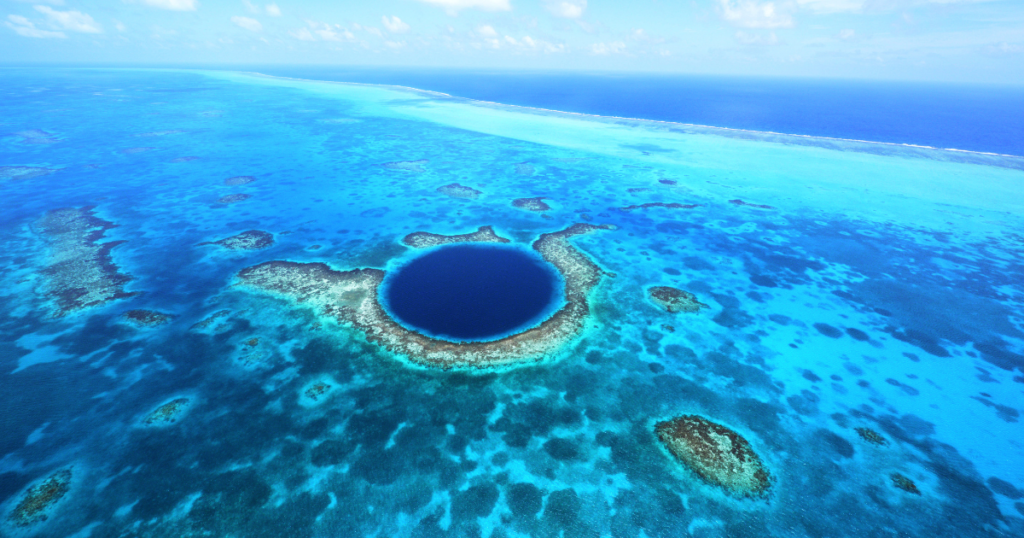 Endowed with three of the Western Hemisphere's four total atolls and the second largest Barrier Reef in the world, Belize is considered one of the top dive destinations in the world. Belize is home to the magnificent Great Blue Hole. The only natural wonder of its kind considered to be a part of the Belize Barrier Reef System and a UNESCO World Heritage Site, this is a bucket list favourite for dive enthusiasts. From Ambergris Caye, SunBreeze Suites partners dive shop, makes it convenient and easy for you to  dive this magnificent site along with other amazing marine hotspots. Dive one our Belize Dive Special for 5 days for only $665
Tropical Weather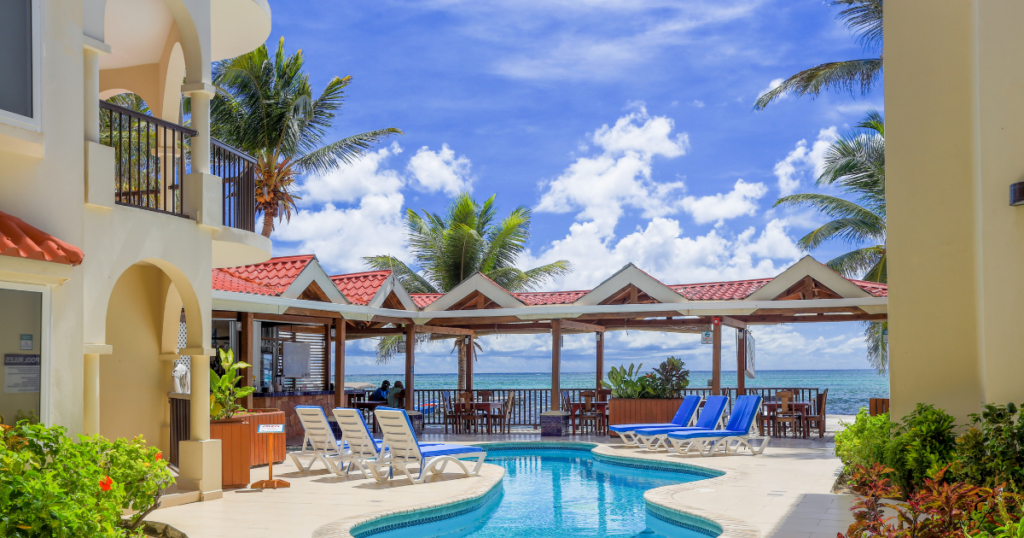 One of the nicest things about visiting Belize is the weather. With an average yearly temperature of 84° F (29°C), it's always warm, yet comfortable. Costal sea breezes as well as our jungle and rainforests keep you cool even in the hottest summer months while winters can be cool but never very cold. In short, the climate is pretty much near perfect. Even in winter (November-March) the temperature in Belize rarely falls below 60°F (16°C). While the summer (May-September) is around 86°F (30°C). Humidity is also fairly consistent at around 85 percent.
Beautiful Crystal Clear Waters & Adventures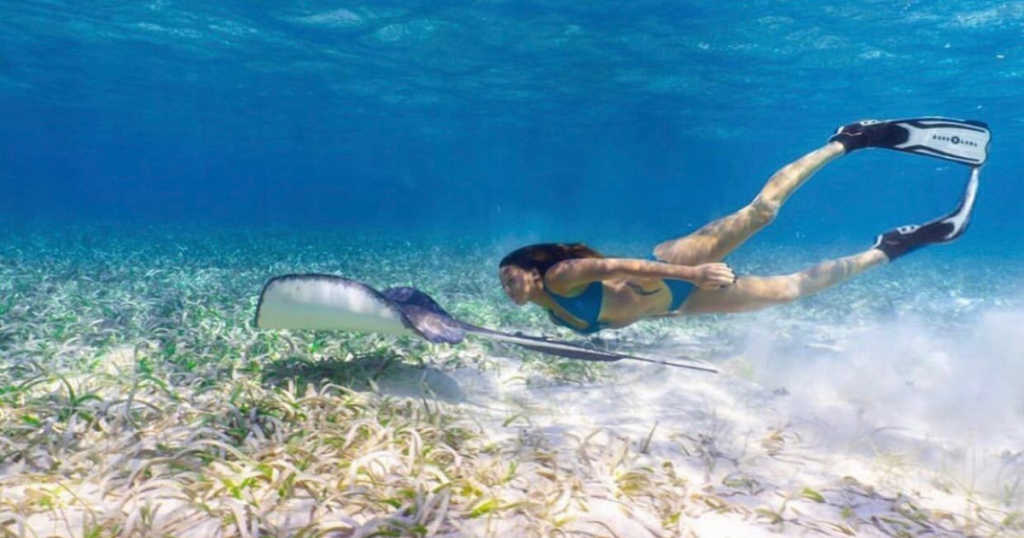 Great weather also brings fun outdoor experiences. Ambergris Caye doubles as both a relaxing beach hotspot destination and adventure travel destination with the Belize Barrier Reef at your doorstep. From Ambergris Caye, the Belize Barrier Reef can be found just a half mile offshore from the island with many matchless snorkel hotspots just minutes from your doorstep. Clear waters, vibrant marine life and the rare opportunity to snorkel alongside nurse sharks  at Hol Chan and Shark Ray Alley will create a one-of-a-kind experience to remember.
Language
Belize is the only English language-speaking country in Central America making communication easy!
Nature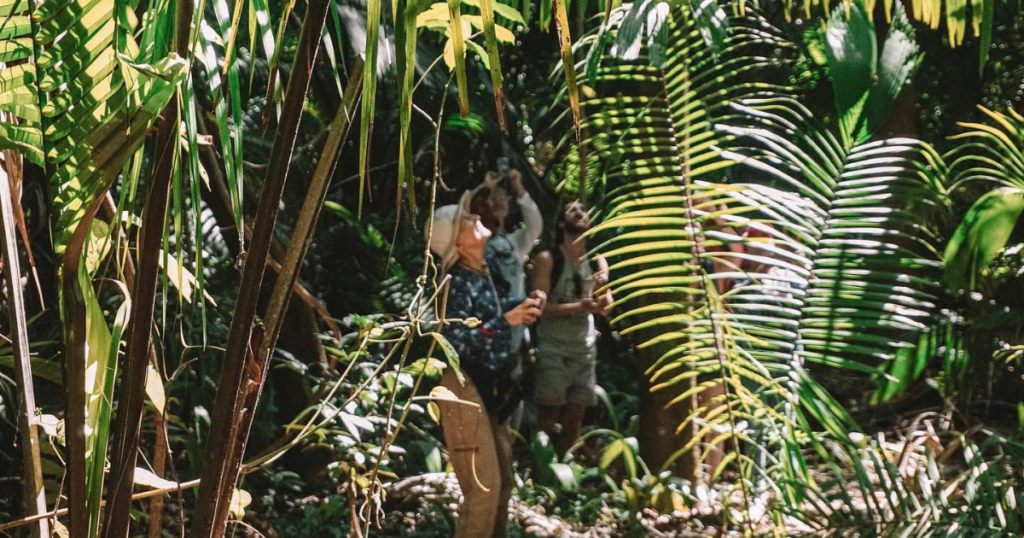 Belize not only has the reef but also the jungle. Approximately 60% of Belize's land is rich jungle with over 28% protected as nature reserves. There are myriads of opportunities for nature lovers. Explore Maya sites, caves, waterfalls and much more. Experience the best of Belize on our Best of Belize  package.