The island of Ambegris Caye is a quintessential Caribbean paradise, boasting sun-drenched beaches, crystal-clear waters, and lush tropical landscapes. However, if you're looking to get away from the crowds and immerse yourself in the island's natural beauty, there are plenty of scenic spots to check out on the island.
Secret Beach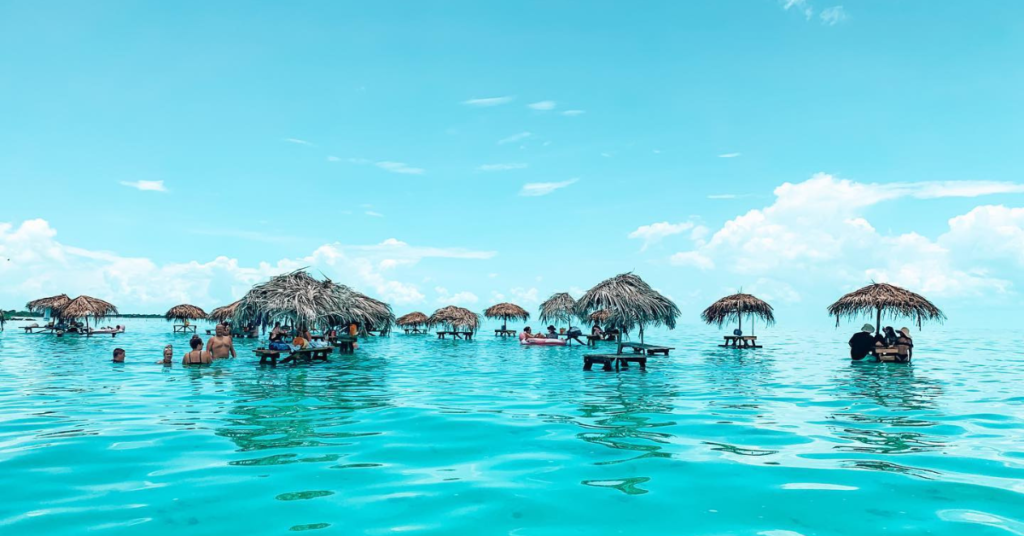 Located on the western side of the island, Secret Beach is a secluded stretch of sandy shore that offers a serene escape from the hustle and bustle of the town. Visitors can relax in a hammock, bask in the sun, or grab a refreshing drink from the nearby bar. You can find picnic tables in the water where you can spend the day relaxing. What really sets Secret Beach apart is its breathtaking sunset views. The vibrant colors of the sun setting over the Caribbean Sea are the perfect backdrop for a relaxing evening on the beach.
Mexico Rocks
Mexico Rocks is  an incredibly scenic spot, with crystal-clear waters, vibrant coral formations, and abundant marine life. The shallow waters provide for a great snorkeling opportunity. Mexico Rocks offers a peaceful atmosphere, perfect for exploring the underwater world and appreciating the natural beauty of Ambergris Caye. You can snorkel without the crowds as this spot is less busy compared to Hol Chan Marine Reserve, which is also visited by boats from Ambergris' neighboring island, Caye Caulker.
SunBreeze Suites 
Located in the heart of San Pedro Town on Ambergris Caye, SunBreeze Suites is situated on one of the most beautiful islands in the Caribbean. With direct access to the sandy beaches, guests can enjoy the stunning views of the turquoise waters of the Caribbean Sea right from their room. If you happen to be staying at Sunbreeze Suites, one of the best scenic viewpoints is your balcony! Watching the sunrise from your balcony is nothing short of incredible.
Sunbreeze Suites offers a unique experience, allowing you to wake up comfortably  and enjoy the glorious sunrise while sipping on your coffee. Don't miss out on the breathtaking panorama from the balcony, showcasing the natural beauty of the island and the Belize Barrier Reef in the distance. Additionally, when you've had your fix of the balcony view, the SunBreeze pier is the perfect spot to relax, observe the waves, and read a book.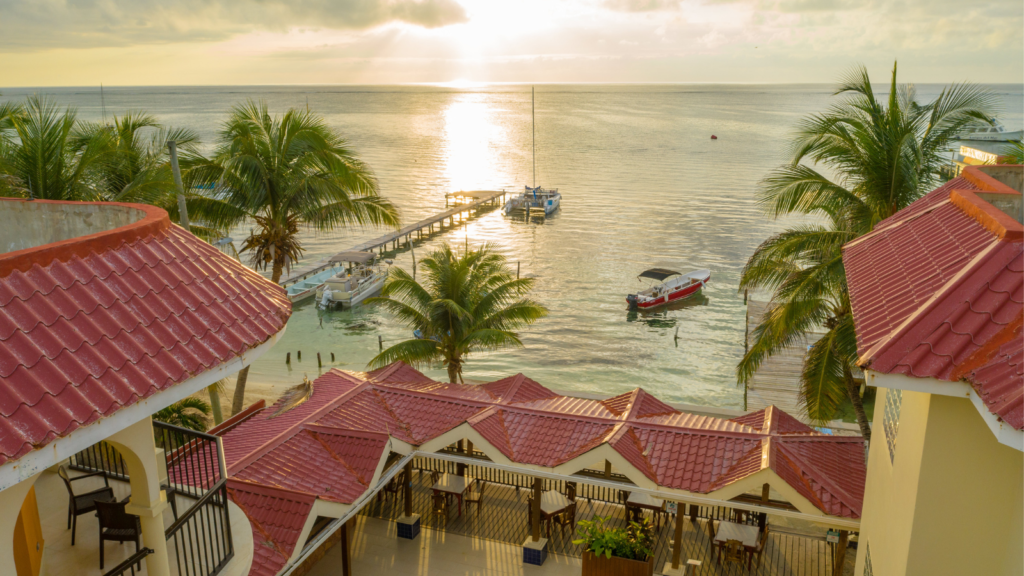 For more scenic spots follow us on Instagram to discover even more stunning destinations on the island.