Belize, where relaxation meets paradise. Situated on the breathtaking shores of Ambergris Caye our resort offers an idyllic escape for those seeking tranquility and rejuvenation. From our spacious suites with stunning ocean views to our world-class amenities, every detail is designed to create a serene and peaceful atmosphere. Whether you prefer lounging by the pool, unwinding with a massage at our on-site spa, or simply taking a leisurely stroll along the sandy beach, we provide the perfect backdrop for ultimate relaxation. Immerse yourself in the soothing sounds of the Caribbean Sea, bask in the warm tropical sun, and let your worries melt away. At SunBreeze Suites, we invite you to unwind, recharge, and discover a true haven of relaxation. Allow us to guide you through the ultimate relaxation experience, as you immerse yourself in the beauty of our surroundings and indulge in pure bliss throughout your stay.
A relaxing stay starts with a comfortable sleep in our suites
Our hotel boasts spacious 1-bedroom suites with full living and kitchen areas, allowing you to enjoy the comforts of home while being surrounded by the breathtaking views of the beach. The private balconies provide the perfect spot to relax with a cup of coffee or a glass of wine while soaking in the serene ambiance of the Caribbean.
Pampering is always a good idea when on vacation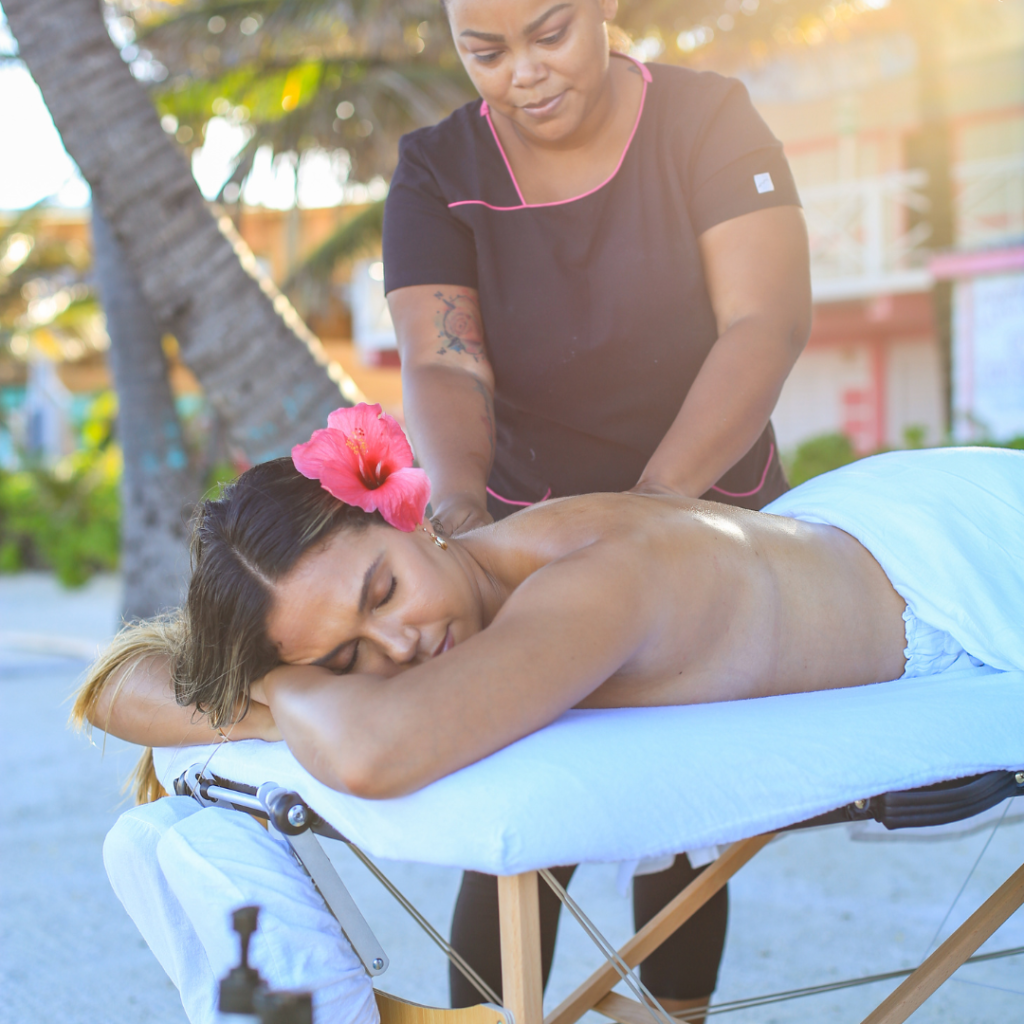 Indulge in ultimate relaxation at our on-site spa, where you can experience rejuvenating massages that will melt away your stress and tension. Enjoy the tranquil ambiance as our skilled therapists provide specialized treatments that will leave you feeling refreshed and revitalized. If you prefer the calming sounds of the ocean, we also offer beachside massages, allowing you to enjoy the soothing sea breeze and the peaceful rhythm of the waves.
Embrace wellness and relaxation on the island
At SunBreeze Suites, we believe in holistic wellness and offer various activities to help you achieve inner balance and well-being. Take a leisurely beach walk to connect with nature, or explore the vibrant marine life of the Belize Barrier Reef through snorkeling or scuba diving. When not being active, relax on the lounger by the pier dock, feel the warmth of the sun on your skin, and sip on tropical cocktails from the bar.
Food for the soul
Enjoy a culinary journey at our on-site restaurant, Jambels, where you can savor delicious flavors of fresh seafood and Jamaican cuisine. Delight in nutritious and nourishing dishes specially crafted to enhance your relaxation experience. Additionally, our hotel's convenient location provides easy access to a plethora of dining options within walking distance, offering you the chance to explore the local culinary scene of Ambergris Caye.
Our guests have spoken, and their words echo the tranquility and rejuvenation experienced during their stay at our resort.
Relax and Save today…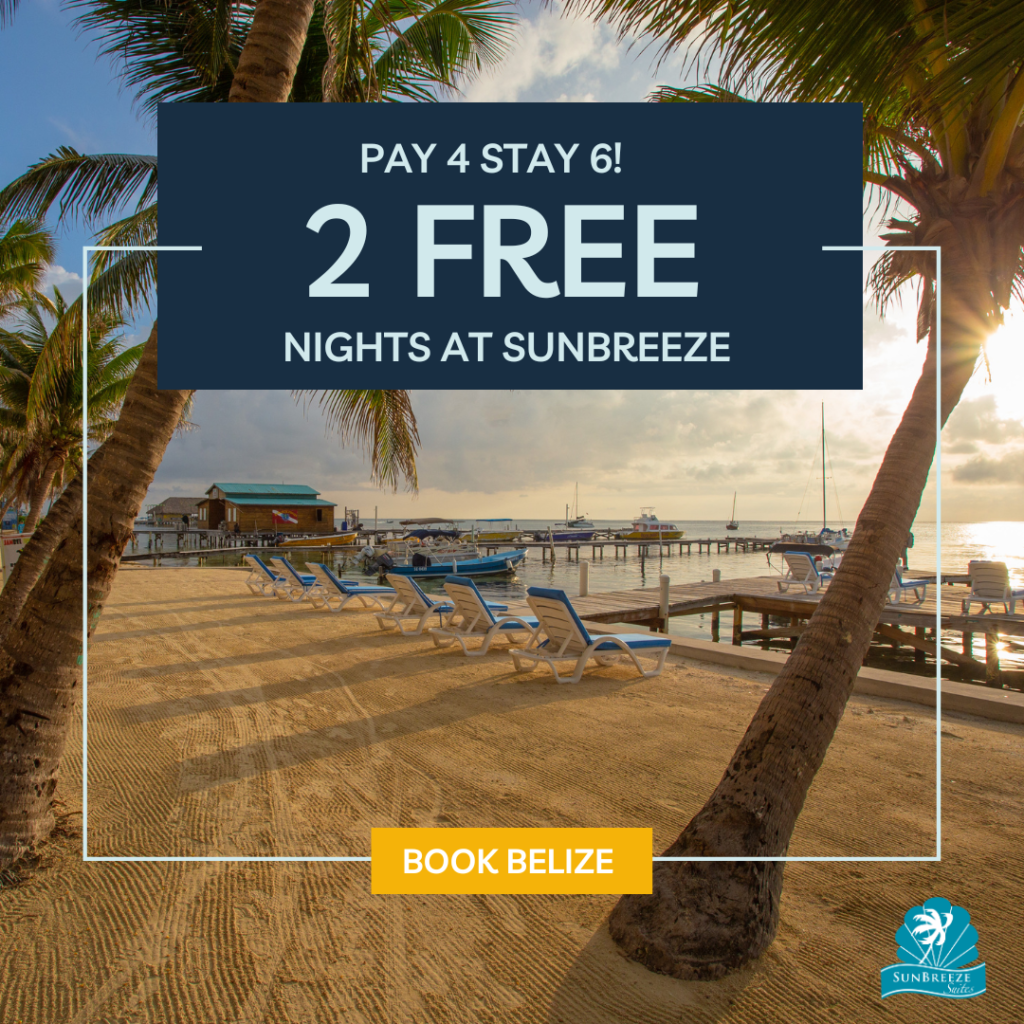 Now is the perfect time to experience the ultimate relaxation at SunBreeze Suites. With our limited-time special sale, the "Pay 4 Stay 6″ deal, you can enjoy two extra nights of blissful tranquility, absolutely free. Don't miss out on this incredible opportunity to escape to paradise and unwind in the lap of luxury. But hurry, as this amazing offer is ending at the end of the month on July 30th. Book your stay direct today and immerse yourself in the serenity and serendipity that SunBreeze Suites can provide. Your perfect, relaxing getaway awaits.