Effective Monday, August 9th, 2021 all travellers, both vaccinated and unvaccinated, entering Belize from other countries will be required to present a negative COVID-19 test.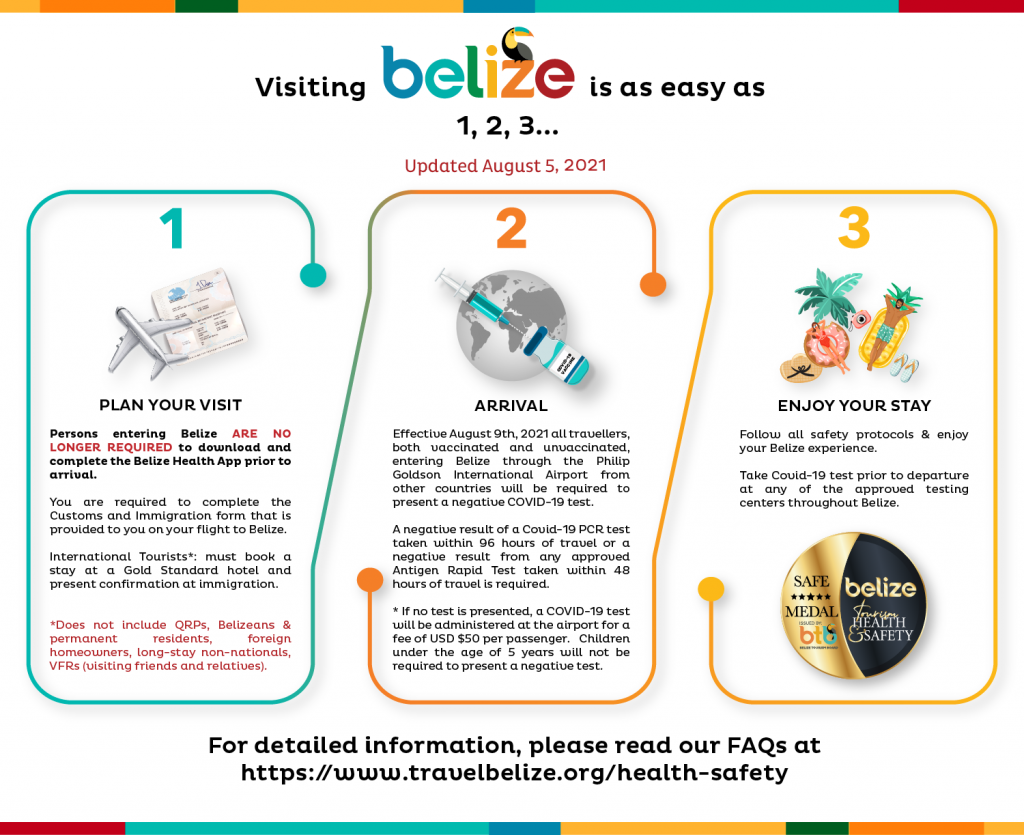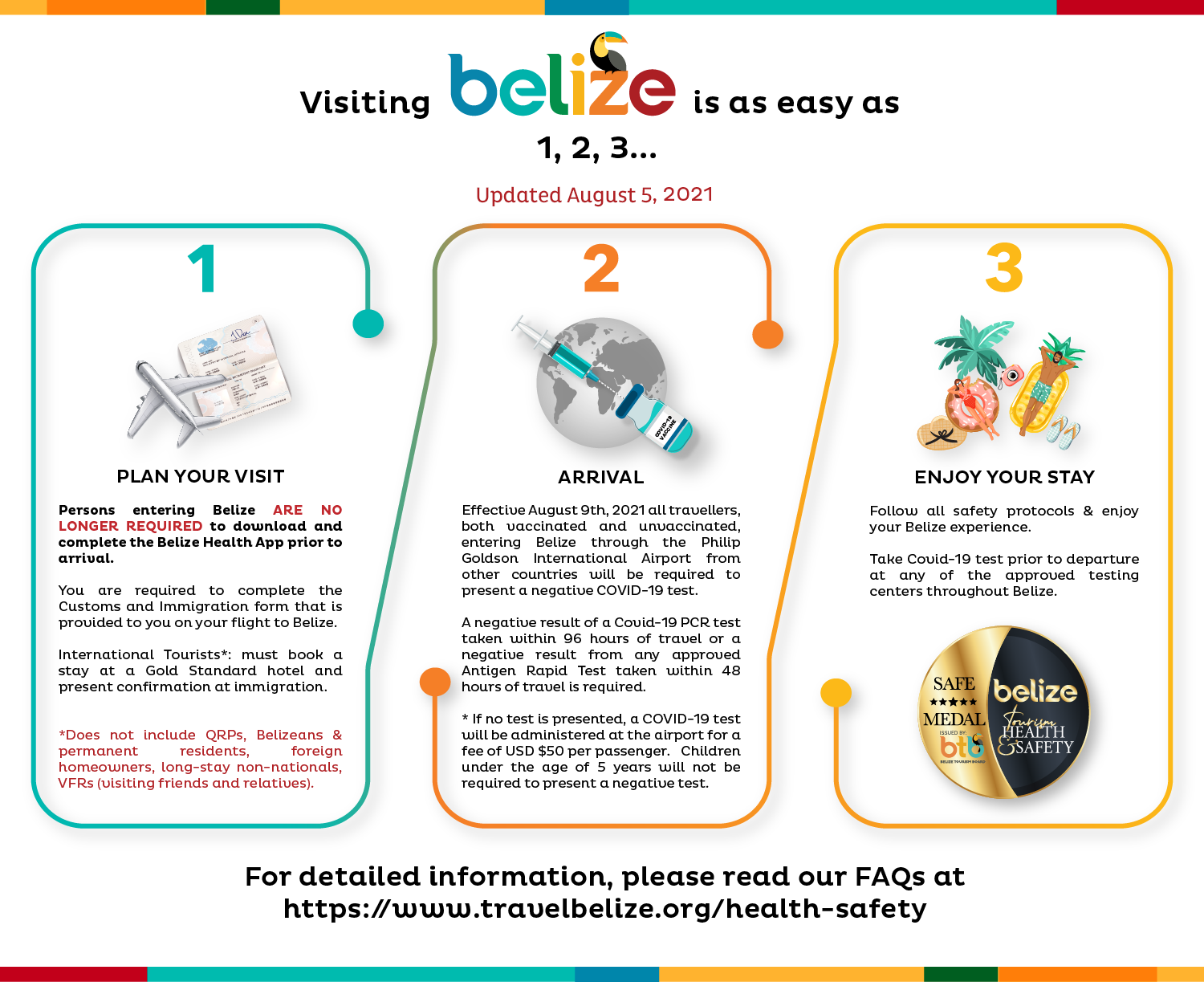 Before Your Visit
All travellers entering Belize at the Philip Goldson International Airport (PGIA) will be required to present a negative Covid-19 PCR test taken within 96 hours of travel or a negative result from any approved Antigen Rapid Test taken within 48 hours of travel. If no test is presented, a COVID-19 test will be administered at the airport for a fee of USD $50 per passenger. Children under the age of 5 years will not be required to present a negative test; but children 5 years and older will be required to present a negative test.
All travellers entering Belize through the Northern and Western Borders will be administered a Rapid Test for COVID-19 by the Ministry of Health and Wellness, at their own expense. No external COVID-19 PCR or Rapid Test will be accepted at these points of entry.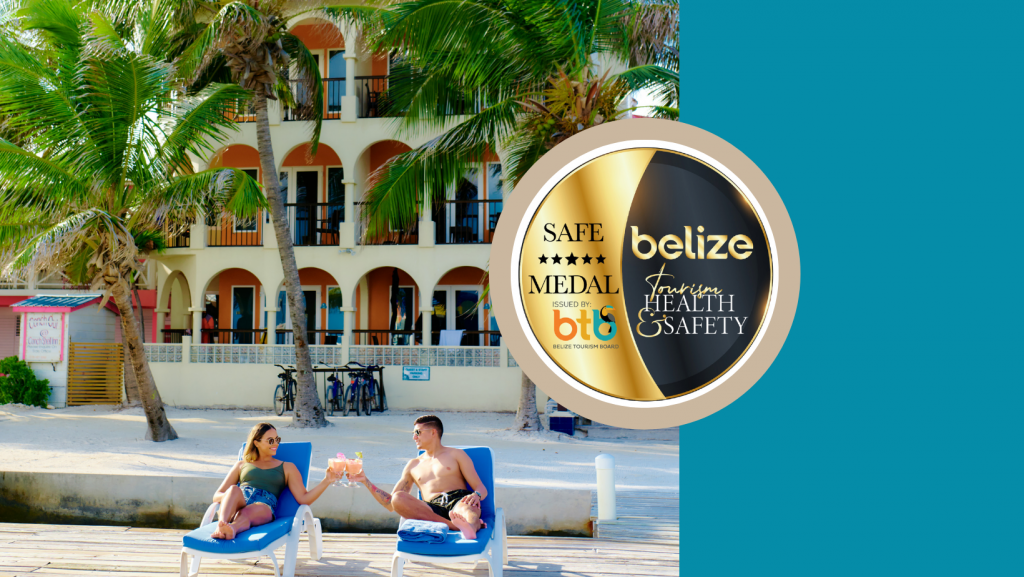 International travellers must book and stay at a Gold Standard Hotel. We welcome you with our warm Belizean Hospitality. SunBreeze Hotel is an Approved Gold Standard Hotel. At SunBreeze Suites we have carried out extensive training to enhance the cleaning and sanitation throughout the property including our partners at the Tephany Massage Studio, and Jambel's Restaurant. We are proud to be recognized as an approved Gold Standard Hotel. Health, safety and wellbeing have always been a top priority.
We thank you for choosing to visit Belize and to stay with us at the SunBreeze Suites.
For more information on how to prepare for your Belize vacation visit: HERE