Big things come in small packages, and Belize definitely deserves its reputation as one of the best travel destinations for diving in the world. Belize has been named the Leading Dive Destination for 2022 for the Mexico & Central America Region by the World Travel Awards. A paradise below and above the surface,  Belize is a unique dive destination and one you should experience soon! With 2023 right around the corner it's time to jot down some of your bucket list adventures for the new year! For all dive enthusiasts, here a few to great dives to get your started.
Blue Hole Dive & Lighthouse Reef Dive Trip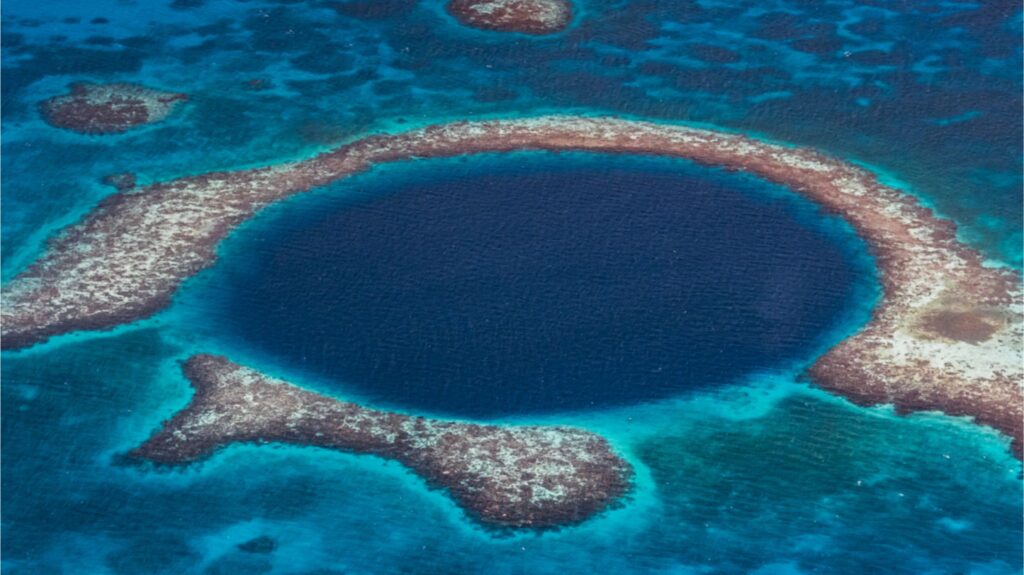 An international icon and Belize's most famous dive site, the Blue Hole is undisputedly a must-see for divers planning a trip to Belize. The giant marine sinkhole lies near the center of Lighthouse Reef and is the world's largest natural formation of its kind. Forming part of the larger Belize Barrier Reef Reserve System, it is a composite World Heritage Site of the United Nations Educational, Scientific and Cultural Organization (UNESCO). It's a must do for dive enthusiasts. The day tour begins at sunrise from the SunBreeze dock and includes a full day of seeing some of the best Belize dive sites. These include The Great Blue Hole, Half Moon Caye and Long Caye. Intermediate to Advanced certification is needed for this dive.
Turneffe Atoll Dive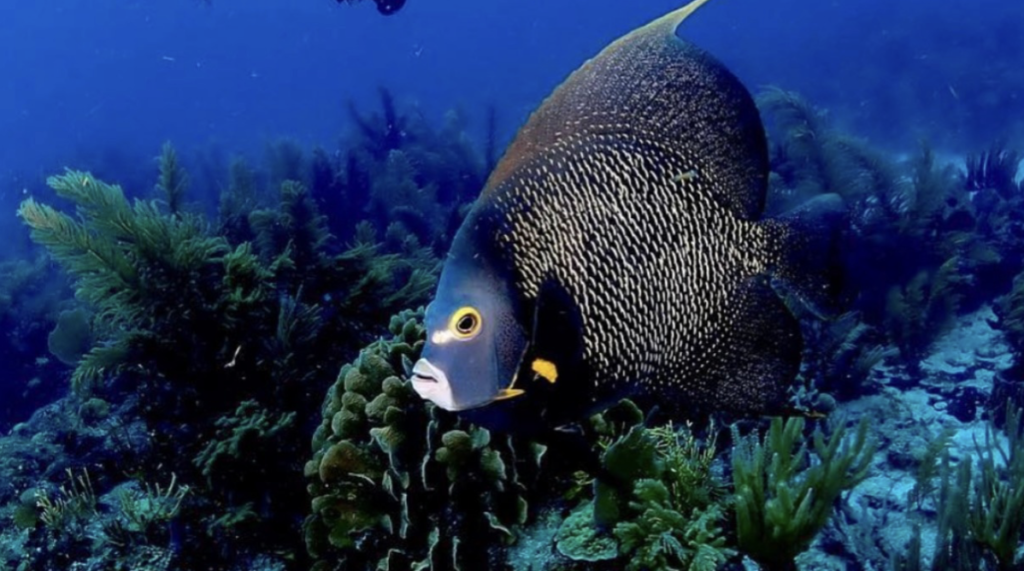 Not only is Belize home to the Great Blue Hole, but it also has three of the Western Hemisphere's four total atolls. One of the atolls that is a must do during your time at SunBreeze is Turneffe Atoll.  As the largest and most biologically diverse atoll in the Americas, the necklace of coral within Turneffe Reef Atoll offers 131,690 (protected) hectares bursting alive with brilliantly giant coral sponges and natural nurseries of exotic tropical fish for one of Belize's most lucrative dive spots. The site is known for its impressive slope walls, creating a natural nursery for a wide variety of exotic fish, including the rare Whitespotted Toadfish. The trip take around 2 hours to get to Turneffe Atoll, where you will do 3 wall dives. Intermediate to Advanced certification is needed for this dive.
Hol Chan Marine Reserve – Day and Night Dive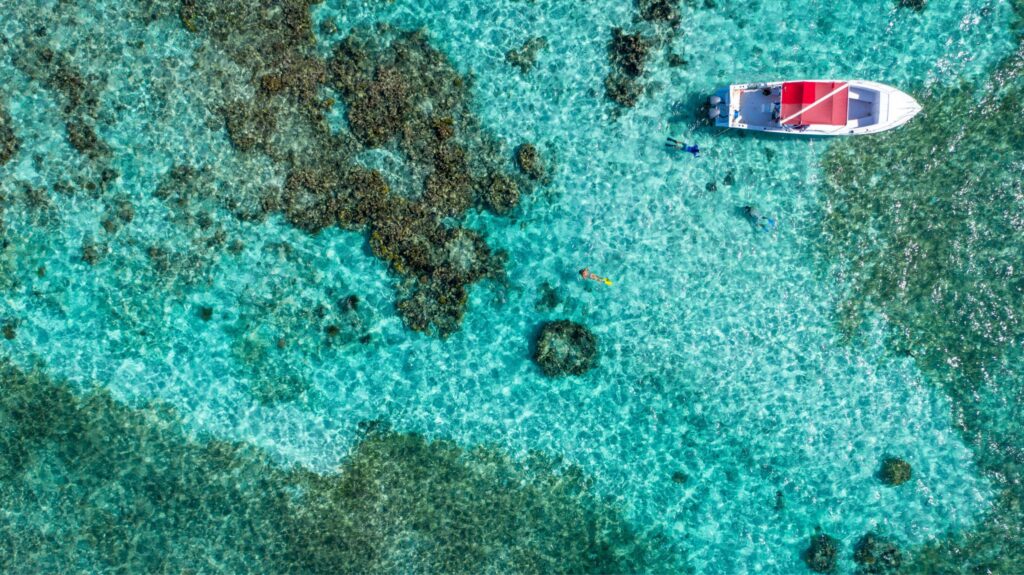 Hol Chan Marine Reserve located a short 15 minute boat ride from shore is a wonderful half day dive adventure. You will first dive at Esmeralda.  You'll float along colourful coral reefs and see tropical fish. Swim with nurse sharks, stingrays and sea turtles for a unique underwater experience. Also, you will find healthy coral and sea-grass beds supporting 160 different species of fish, including large schools of reef fish groupers, jacks, and snappers.
Looking for a experience to remember, dive Hol Chan Marine Reserve at night.  As the sunsets, a very different view of the coral reef is revealed as half of the ocean's marine life emerge from the depths to feed or partake in mating rituals. The ever-present flecks of the ocean become iridescent against deep cobalt blues as bioluminescence take center stage to illuminate. As you surface and witness the stars above, fascination lingers with what lies beneath.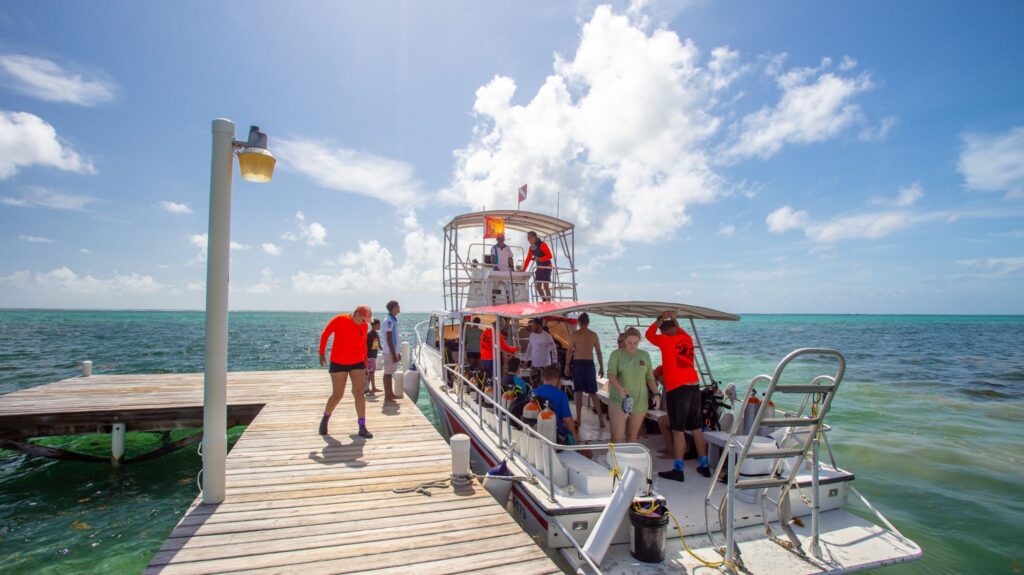 You can dive all year round in Belize but the best time for diving is November – July. Belize's waters are warm, rarely dropping below dropping below 26 oC. Our Belize dive tours and packages have been designed for you to experience some of Belize's best dive hotspots. SunBreeze Suites is located right in town and within easy reach to many dive centers.  SunBreeze Suites offers guests dive services from renowned local dive operator Ambergris Divers, located at SunBreeze Suites' sister property, SunBreeze Hotel. Guests are picked up right in front of the SunBreeze Suites for confirmed departures. Visit our front desk team who, would be happy to arrange your dive excursion.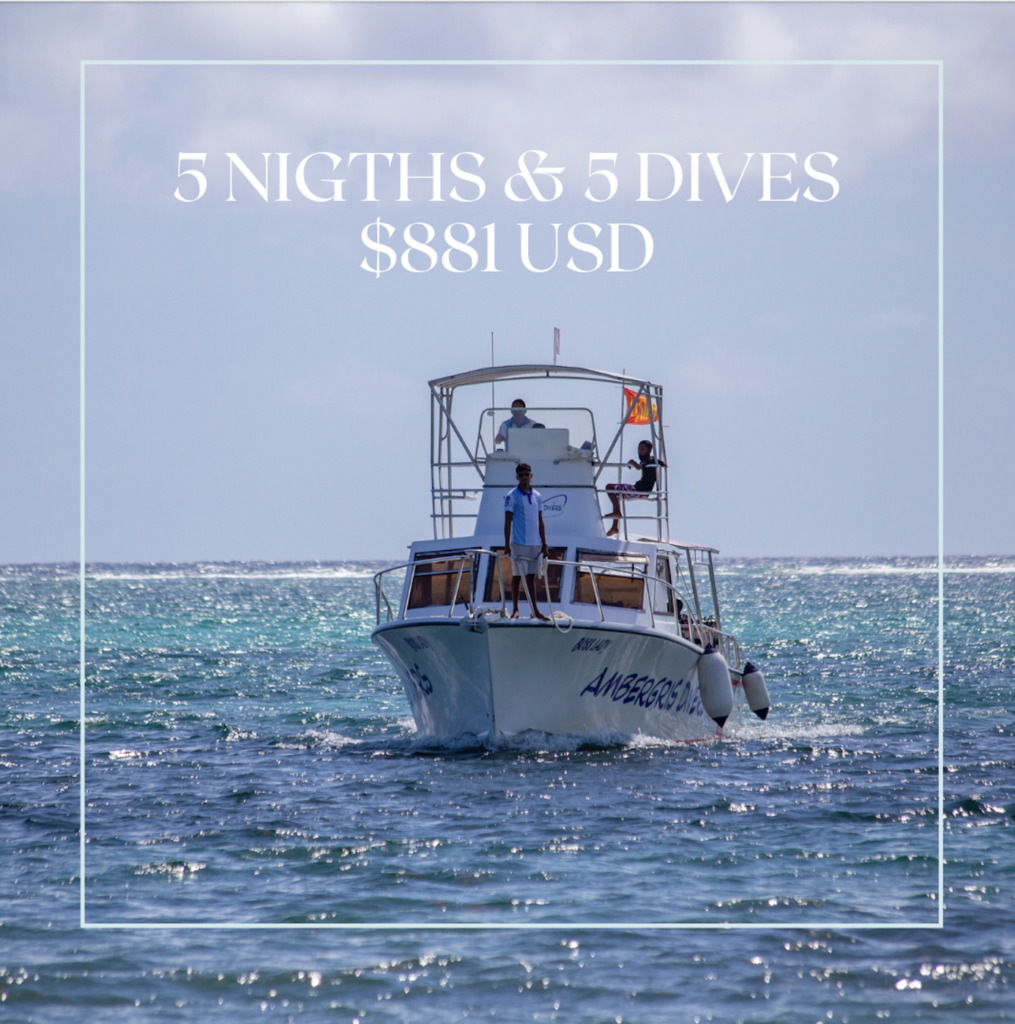 Take advantage of our current dive deal which includes 5 nights and 5 dives for as low as $881 USD . Find out more HERE.