Summer in Belize is all about sunshine, food festivals, and fun outdoor activities. This is exactly what you can expect to experience when you vacation with us at SunBreeze Suites. Our beachfront resort, located on the south edge of the laid-back and picturesque island of Ambergris Caye offers a fulfilled summer beach stay in the heart of San Pedro, with easy access to incredible marine adventures.
The summer season in Belize typically runs from mid May to August with temperatures averaging between 84°F – 88°F. It is consided rainy season with periodic showers to be expected but most sunny summer days offer visitors an array of exciting outdoor activities to enjoy. The warm waters of the Caribbean Sea are perfect for snorkeling, diving, and fishing.
How to spend your summer days
When you vacation at SunBreeze,  it's all about making the Belize Barrier Reef your playground. From the island, there is some of the best diving and snorkeling in the world, with the largest barrier reef in the Western Hemisphere about half a mile from the seashore. Apart from exceptional diving and snorkeling, the island also offers incredible fishing. When not out at sea, your summer days can be spent relaxing poolside with a cocktail in hand or exploring the island by golf cart, taking in the island charm.
On the island, many delicious food festivals mark summertime. One popular food festival not to miss this summer is Lobster Festival on Ambergris Caye. On Ambergris Caye, the opening of Lobster Season in Belize is celebrated yearly with a range of festivities known as Lobster Fest. During this time you can find the beach buzzing with many special events taking place. This year Lobster Fest fun on Ambergris Caye begins on July 04 until July 15th . During this time you will be able to enjoy special dinners and events organised in celebration of these crustaceans. Be sure to visit our onsite restaurant, Jambel's who will be serving up tasty Lobster specials daily.
Uncrowded travel & savings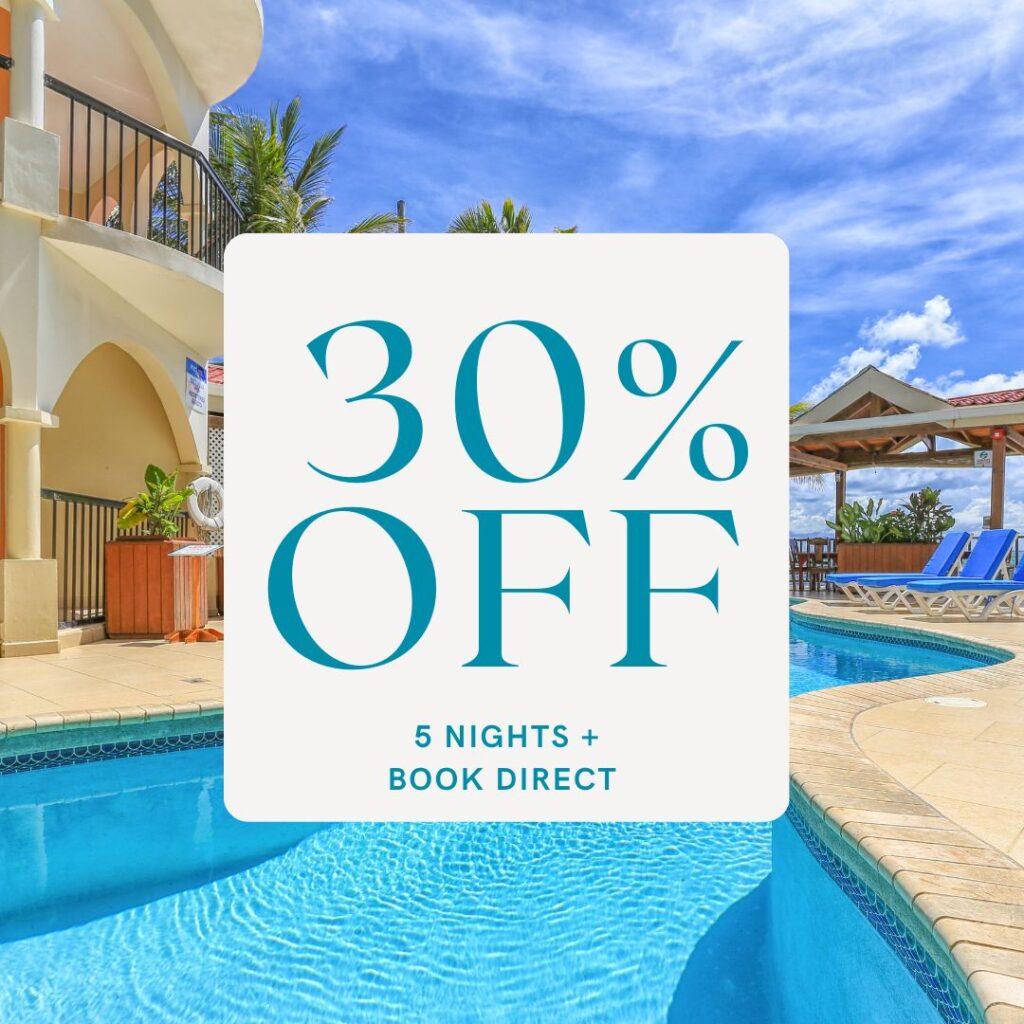 Apart from enjoying Belize's tropical weather and seasonal seafood, during the summer you can take advantage of great resort specials without the crowd. Belize has two seasons he "high season" for tourism which is November until April. The "low season" is from May until October. Contrary to summer travel in the US and other parts of the world, Belize is not crowded in the summer. You can expect less people and better savings. Summer deals include 30% off on 5 night or more bookings. BOOK