If you're planning a trip to Belize in the month of July, you're in for an incredible adventure! With beautiful weather, fantastic scenery, and delicious food festivals taking place, Belize should definitely be on your travel bucket list this summer. Here are a few things to expect during your visit to Belize in July.
The Weather
In July the average temperature is around 85°F (29°C) during the day and 75°F (24°C) at night. July is part of the rainy season in Belize, which  typically runs from June to November. This means that you can expect warm, humid weather with the occasional rainstorm. But don't let the idea of booking in rainy season deter you from planning a trip. The rain showers usually come in short bursts and do not last long.  The rain can help cool down the temperatures and make the landscape even more beautiful.
Calm Waters & Vibrant Wildlife
July is also a great time for snorkeling and diving as the water is warm and clear. Ambergris Caye is known for its beautiful coral reefs and underwater life. During your SunBreeze stay in an oceanfront suite you get to wake up to seafront views and have daily opportunities to explore the Belize Barrier Reef ! you can explore the Hol Chan Marine Reserve and Shark Ray Alley to see a variety of fish and marine animals including stingrays and nurse sharks.  For those looking to fish, July offers great flats fiishing opportunities with plenty bone fish and tarpon around at this time.
Food Festivals
Belize is a melting pot of different cultures, and July is the perfect time to experience some of the country's unique food festivities. One of the biggest celebrations on Ambergris Caye is the Lobster Fest, which takes place on the island from July 03 and is a must-see for foodies. Belize is known for its delicious lobsters, and Ambergris Caye's Lobster Fest is a celebration of this local delicacy. It is a fun and festive way to experience the local culture of Ambergris Caye and savor some of the best seafood in Belize.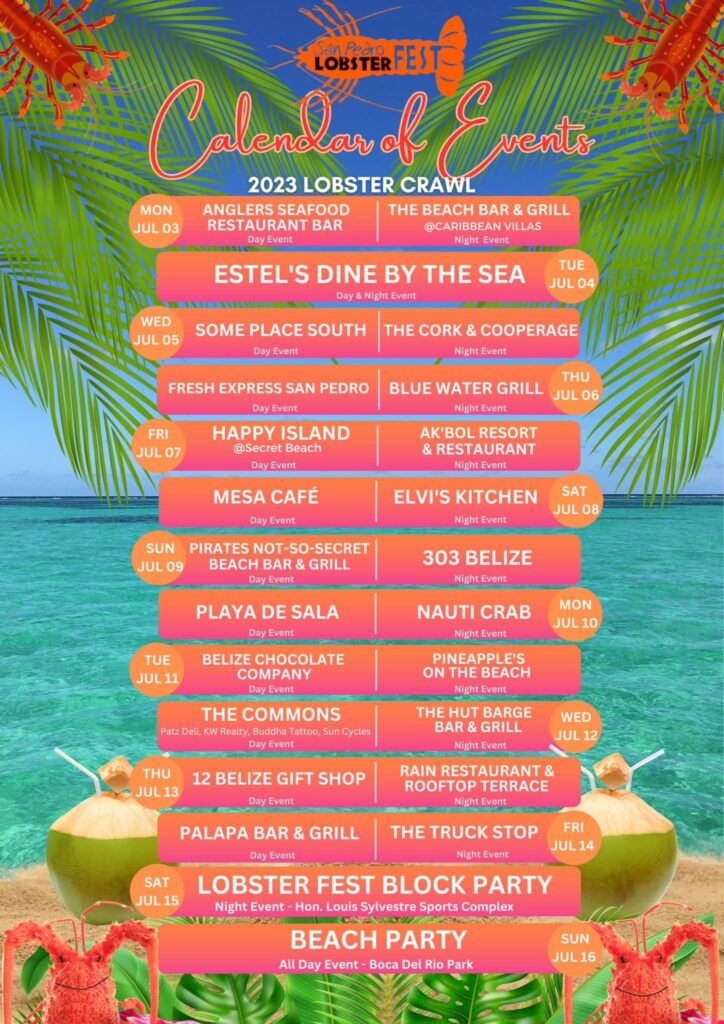 The warm weather and clear waters are perfect for swimming, snorkeling, and soaking up the sun. Apart from marine adventures Belize is full of other adventure activities. Whether you want to go hiking through the jungle, explore ancient Maya Sites, or go cave tubing, there's something for everyone. From Ambergris Caye you can visit the mainland to explore the Maya sites of Altun Ha and Lamanai. These ancient sites provide insight into the history of the region and offer amazing views of the surrounding jungles. Enjoy a mix of marine and jungle adventures when you book our Adventure package.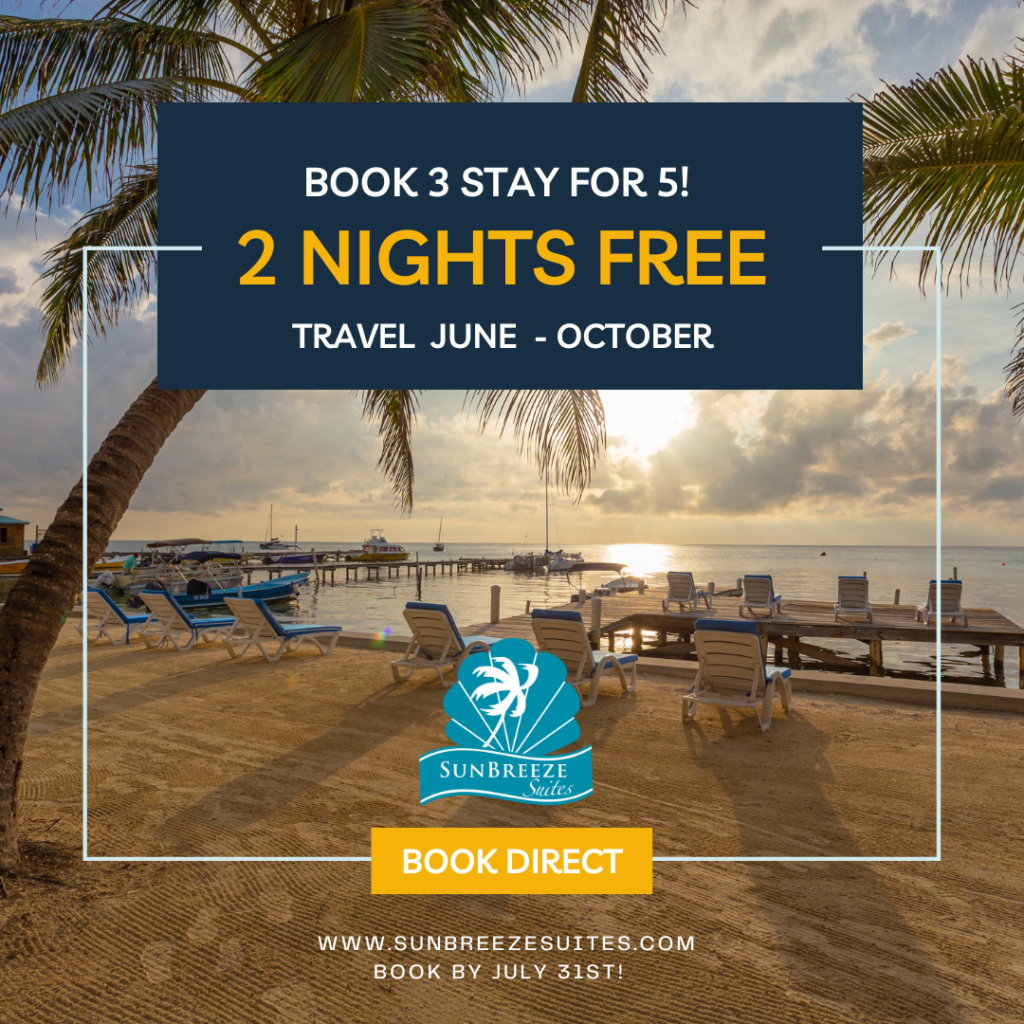 Belize experiences what is locally known as the "off-season" or "low season." During this time, tourism is typically slower, resulting in fewer crowds and some great travel deals. Because there are fewer tourists, visitors can expect to have a more authentic experience where they can fully appreciate the local culture. This period is also the time to score great deals.