Are you planning a vacation to Belize but feeling overwhelmed with what to pack? Don't worry, we've got you covered! Here is a comprehensive packing list to ensure you have everything you need for a fun and stress-free vacation at SunBreeze Suites. From sunscreen to beach towels, we'll cover all the essentials so you can focus on soaking up the sun and enjoying your time by the sea.
Let's get packing!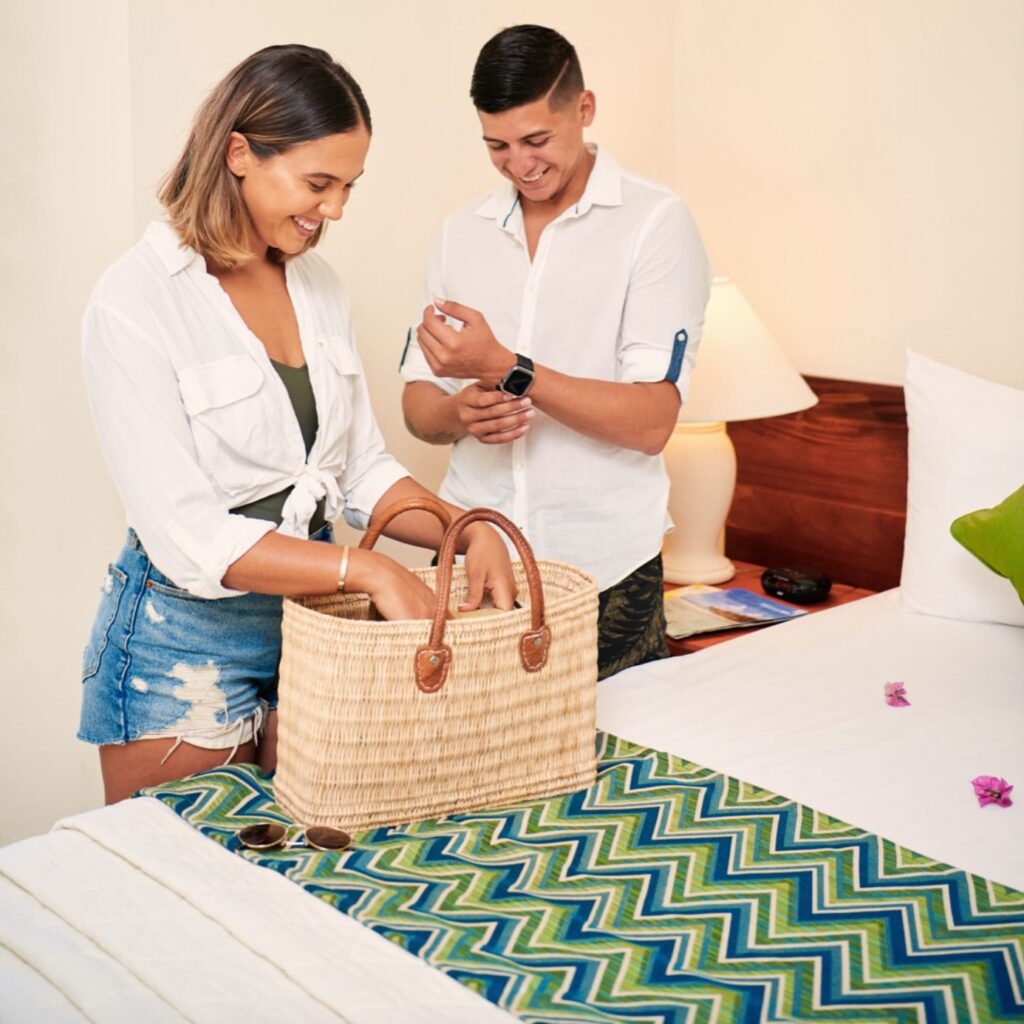 Here are some items you may want to consider packing for your Belize vacation:
Lightweight and breathable clothing – Belize is a tropical country, so it's important to pack clothing that will keep you cool and comfortable. The average temperature in Ambergris Caye ranges from 75°F (24°C) to 85°F (29°C) throughout the year. The warmest months are typically May through September, with temperatures averaging around 85°F (29°C), while the coolest months are December through February, with temperatures averaging around 75°F (24°C). With this type of weather cotton and linen are good options.
Swimsuits – The Belize Barrier Reef is less than a mile from shore! While on vacation at SunBreeze you will be sure to spend some time not only by the pool but in the sea! Pack your swimsuit for when you go snorkeling  and scuba diving.
Sunscreen – The sun in Belize can be intense, so it's important to protect your skin with a high SPF sunscreen. Looking to snorkel, choose Reef Safe Sunscreen.
Flip Flops and Sandals – Being on the beach flip flops are perfect. If you decide to walking around town, you'll want to have comfortable shoes.
Hat and sunglasses – Protect your face and eyes from the sun with a hat and sunglasses.
Camera – With its stunning natural beauty, Belize is a photographer's paradise. Choose to use your phone to capture images and consider packing a waterproof phone case or camera to capture your memories swimming with sharks and ray at Hol Chan Marine Reserve.
Travel documents – Don't forget to bring your passport. To enter Belize, you will need a valid passport and a return ticket. Depending on your nationality, you may also need a visa. Citizens of some countries are exempt from visa requirements for stays of up to 30 days, while others may need to apply for a visa in advance.
Cash and credit cards – While many places in Belize accept credit cards, it's always a good idea to have some cash on hand for smaller purchases and tips. You can find many souvenir shops in town worth exploring. In terms of credit cards, Discover cards are not accepted in Belize, while Mastercard, Visa and Amex are widely accepted.
A beach bag to carry your essentials such as towels, water bottles, and snacks. You will be provided with beach towels at SunBreeze upon check in.
Drivers license: Golf cart rentals are the. most popular way to get around on Ambergris Caye. Although SunBreeze Suites is conveniently located in the heart of San Pedro Town you may choose to explore the island one day. For the cart rental you will need to present a valid drivers license.